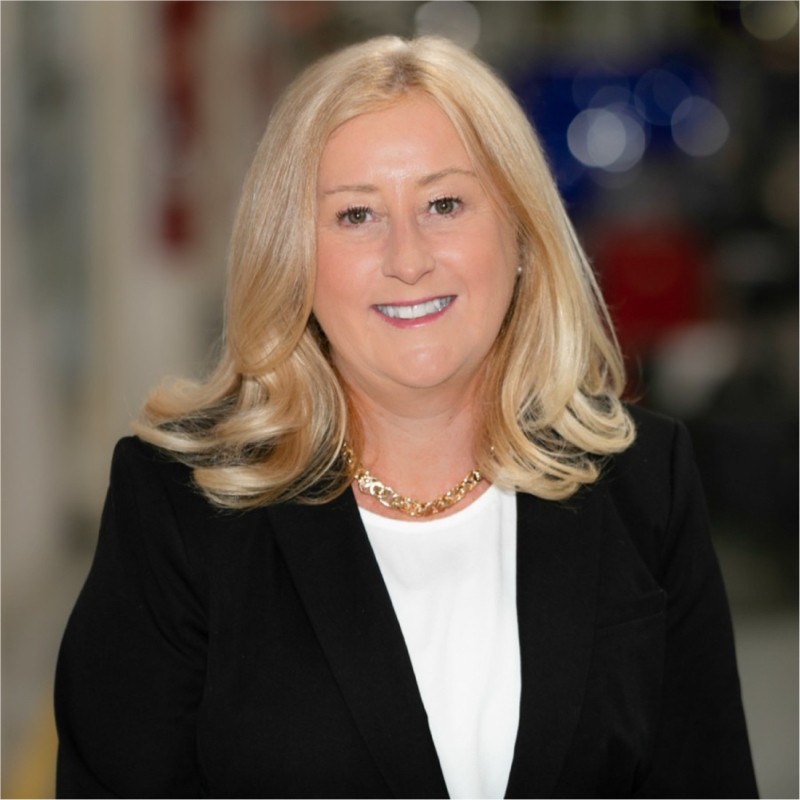 What Makes Ashcroft a Top Workplace in Connecticut?
Do you have a 'Workplace Wish List' that includes all the things you are looking for in your next employer? If yes, you may be starting to think a place that checks all your boxes doesn't exist.
You'll be happy to know that Ashcroft is just the place you've been searching for. But don't just take my word for it. This year, Ashcroft was named a Top Workplace in Western Connecticut by Hearst Media Services. We are incredibly proud of this accomplishment because it tells the world what we already know: Ashcroft is a great place to work.
As VP of Human Resources, I lead the Company's HR Team and recently did an interview to shed some light on what exactly makes Ashcroft such a great place to work. Read my replies to get a better understanding of what you can expect as an Ashcroft employee.
This award is based on employee feedback. What do you think is the driving factor for how your employees feel about Ashcroft?
There are so many aspects of our work environment that our employees appreciate. First and foremost, we strive to be a place where our employees feel welcomed, heard and valued. Our culture of collaboration, respect and teamwork drives our success and is our greatest strength. Here, the phrase "win as a team" is more than just words, it's how we do business.
How Ashcroft employees describe the culture.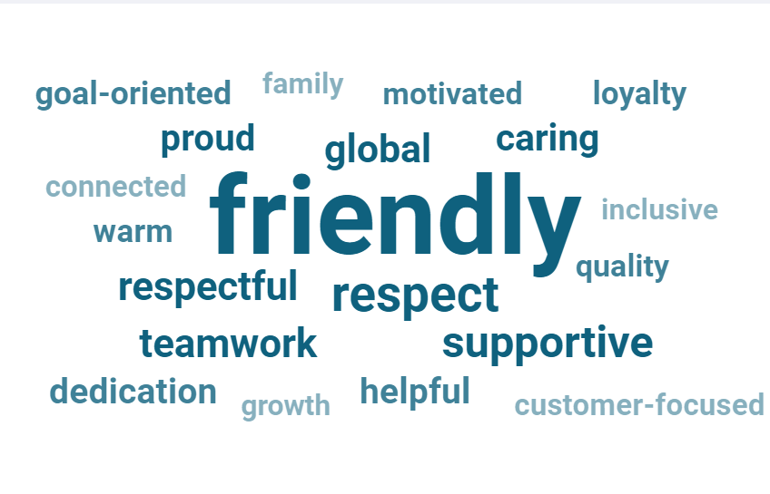 What are some of the ways you show your appreciation to employees?
We have many programs in place that focus on rewards and recognition for large achievements (in sales, service, and tenure), small wins and peer-to-peer acknowledgment for going above and beyond to satisfy customers or help a colleague.
Plus, we make regular gestures of appreciation with periodic employee events and even something as simple as passing out ice cream and cold water during hot summer days.
On a larger scale, every employee has the opportunity for professional growth and development. We provide comprehensive education and training, offer tuition reimbursement and encourage promotion from within.
You also have union employees working in the manufacturing plants. What kind of feedback do you get about their experiences working for Ashcroft?

We work very closely with our union representatives and continuously collaborate to provide competitive pay and benefits, and a great work experience to our union employees. Together, we have become a workplace of distinction delivering the best products to our customers.
The best feedback we can get is illustrated through our employee referral program. The fact that so many employees refer candidates to Ashcroft speaks volumes. Our employees love where they work and encourage others to be part of the organization.
What impact did COVID-19 have on your operations, and have you returned to a regular work schedule?
Ashcroft employees were considered essential workers during the pandemic, so we had to keep working. Our primary focus was (and always is) keeping our employees safe. We created a rotating schedule to ensure on-site operations continued and had virtual check-ins with remote staff to maintain critical connections. It was a challenging time, but I believe we are stronger as a result because we did it together.
What did you learn from that experience?
The experience reinforced how strong we are as a company and that our core values serve us well. We take care of each other during times of crisis and during times of our regular day-to-day lives.
Ashcroft has always supported our employees in their efforts to maintain a balance between their work responsibilities and their personal goals. We have programs that support family and caregiving and help employees thrive in and outside of work.
We also know that the world has changed and with change comes the need for flexibility and accommodation. Since COVID-19, we have maintained a hybrid schedule to enable many employees to work from home two days a week.
How do you ensure an environment of diversity and inclusion?
We make sure that everyone at Ashcroft has a voice, feels valued, and is welcome to participate in any of the numerous programs and committees we have established to encourage connections among our employees. We foster an open-door policy that enables all employees to share suggestions and ideas with executives. We also have "all hands" events where everyone is invited to hear company news from the leadership team and be recognized in front of their peers for a job well done.
Is Ashcroft active in the community?
We are a global company that is committed to giving back to the local communities where we conduct our operations. In Connecticut, for example, we actively support giving and volunteerism through our relationship with organizations like the Sterling House Community Center, the Center for Family Justice, the Stratford Chamber of Commerce and the Bridgeport Regional Business Council (BRBC). Here our employees proudly participate in fundraising events and food drives and volunteer their time to support the programs offered to support Connecticut families in need.
Join the Ashcroft team!
Now that you know a little more about what makes Ashcroft a Top Workplace in Connecticut, I invite you to learn more about our company's position and history as an industry leader and explore opportunities that may be a good match for your skills.
About Sheila Nevins
Sheila is our Vice President of Human Resources. She leads the company's HR team initiatives, including talent acquisition, retention and employee experience, training and development, wellness and safety, labor relations and community engagement. In this role, Sheila is responsible for ensuring Ashcroft has dynamic, diverse and skilled people in place to drive our growth and strategic plan. Sheila has held numerous roles in Ashcroft, managed through many acquisitions and divestitures, and was appointed to Vice President in 2018. She holds a B.S. in Finance from Fairfield University and attended certificate studies at Cornell University ILR School. She is a member of the Bridgeport Regional Business Council's Board of Directors, Stratford Chamber of Commerce Executive Board, and Vice President of the Board of Directors, Burroughs Community Center, SHRM, CBIA and ManufactureCT.