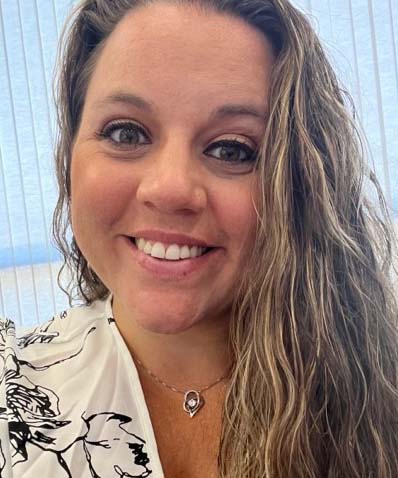 Product Comparison: 5503 vs. F5504 Differential Pressure Gauges
When you're monitoring differential pressure in applications where high static pressure and low differential pressure is a requirement, reliability and corrosion resistance is essential for instrumentation to operate safely.
If your pressure measuring instruments aren't compatible with your process, you may face equipment damage and downtime.
This blog will compare Ashcroft's 5503 and F5504 differential pressure gauges and discuss their features and benefits to help you find the best solution for your needs.
5503 Pressure Gauge
The Ashcroft® 5503 gauges are ideal for precise differential pressure monitoring within harsh process environments. These stainless steel gauges can operate safely at extremely high static pressures and provide high visibility, reliability, corrosion resistance and safety. The 5503 has a vast range offering from 10 in. H2O to 1,000 psi, as well as several different process connection sizes.
F5504 Pressure Gauge
The Ashcroft® F5504 differential pressure gauge is also a good choice for differential pressure monitoring when high static pressure and low differential pressure is a requirement. These stainless steel case gauges provide reliability and corrosion resistance while being able to operate safely at extremely high static pressures. The F5504 offers ranges from 24 in. H2O to 600 psi, as well as offering three different accuracy options of 1%, 1.6% and 2.5%.
Similarities and Differences
These gauges share several similarities. Both the 5503 and F5504 have a dual diaphragm design, stainless steel case, and can be used dry or liquid-filled. Both have zero adjustment screws, as well having various mounting options, such as direct, wall, or pipe. The 5503 and F5504 are ideal solutions for monitoring differential pressures in applications such as flow measurement, tank level, filter monitoring, gas blanketing and leak detection.
Some other similarities that the 5503 and F5504 share are that both gauges can be directly mounted to our 3-valve and 5-valve V02 series manifold. The 5503 requires a G ½-inch female process connection, while the F5504 utilizes an oval flange adaptor to mate directly with the manifold. Another similarity between the two is that both the 5503 and F5504 are compatible with diaphragm seals. With the use of capillaries, these gauges can be attached to our 100, 200, 300, 400, 500 or 700 series diaphragm seals.
To ensure your seal is compatible with your process material and any pressure limit constraints, please see our Min/Max guide for reference.
Some differences that the 5503 and F5504 have are their ratings and approvals. The 5503 has IP65, IP66 and NEMA 4X approval, as well as the option for ATEX conformance. However, while the F5504 does have an IP67 ingress protection rating, it does not offer the option for ATEX, which may be needed for some hazardous area applications.
Both gauges also offer NACE compliance, however the 5503 is only compliant with a Hastelloy C276 diaphragm and housing, while the F5504 offers NACE compliance on 316L stainless steel, Hastelloy C276, and Monel.
Finally, the price point differs between the gauges. The F5504 costs considerably less than the 5503, so as long as it's compatible with your application, the F5504 could save you money.
We don't like to pressure you, but we have more information.
Now that you know the differences and similarities between Ashcroft's 5503 and F5504 pressure gauges, you can research the solution that's best for your application. Keeping all of these factors in mind can help you avoid problems and keep your process running with reliable and accurate pressure measurements.
If you want to learn more, here are a few related blogs:
Feel free to contact us today to talk to one of our industry experts and get your questions answered.
About Jessi Jackowski, Product Specialist
Jessi Jackowski is the Product Specialist for Process Gauges, Differential Gauges & Accessories at Ashcroft. She started at Ashcroft 3 years ago in Inside Sales and transitioned to the OEM Group Lead. Prior to Ashcroft, Jessi was Head Inside Sales Representative for an industrial manufacturer that specialized in electrical, automotive and plumbing tooling. She has a B.S in History Education from Southern Connecticut State University. In her spare time, she enjoys spending time with family, traveling and going to the beach.