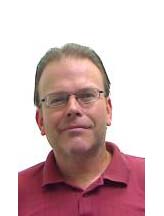 Choosing a Pressure Transducer for Critical Environments
Cleanrooms, data centers, laboratories, hospital operating rooms, isolation rooms and other critical facilities have strict environmental guidelines requiring close monitoring and control. To ensure that these controlled environments are not compromised, your pressure measuring instruments must be highly accurate, reliable and compliant with these guidelines.
The wrong pressure transducer can result in equipment damage, worker injury or incorrect measurements. So, how can you ensure you're choosing the right transducer for your critical environment application?
This article will discuss some factors to consider when choosing a pressure transducer for critical environments, so you'll know you're getting the proper equipment for your process.
How to Select Pressure Transducers for Critical Environments
To choose the proper pressure transducer for a cleanroom or other critical environment, you must take into consideration a number of factors, including accuracy and performance, as well as repeatability, reliability and durability.
Accuracy and Performance
The efficiency of your system depends on the accuracy of your pressure transducer. At Ashcroft, many of our pressure instruments are manufactured to our TruAccuracy™ standard.
Exclusively based on terminal point methodology instead of statistically derived methods like "best fit straight line," TruAccuracy™ means the Ashcroft CXLdp, DXLdp and GXLdp have ±0.25% of span accuracy out of the box. Zero and span setting errors are already included in the ±0.25% of span accuracy specification and the unit is ready to be installed with no additional calibration adjustments required.
A unit from another manufacturer advertised as ±0.25% best fit straight line may actually be a ±1.25% to ±2.25% device. Using the best fit straight line method, the accuracy specification does not include zero and span setting errors, which can be as much as ±1.00% each. This could require onsite calibration by the installer to confirm the transducer operates within the desired accuracy.
Repeatability, Reliability and Durability
Cleanroom classes are defined according to various standards, and their planning and realization require the highest demands on the systems used and their components.
Equipped with a highly reliable and accurate sensing element, featuring the patented Ashcroft® Si-Glas™ sensor, Ashcroft offers a range of differential pressure transducers specifically designed and developed for use in cleanrooms, isolation rooms and other critical environments.
Using an ultra-thin single crystal diaphragm, Ashcroft differential pressure transducers offer inherent sensor repeatability and stability, making them highly accurate, long-term stable and reliable measurement instruments for critical pressure monitoring.
The silicon diaphragm sensor has no glues or other organics to contribute to drift or mechanical degradation over time.
Ashcroft® proprietary Si-Glas™ sensor features:
A Silicon Capacitive MEMS design for unparalleled repeatability, reliability and durability

Pressure sensors that meet our TruAccuracy™ statement

Pressure ranges as low as 0 to 0.10 in. H2O
Considerations for Validation and Calibration: Ashcroft SpoolCal™ Actuator
The exclusive patented Ashcroft SpoolCal™ actuator allows the user to perform in-place system calibrations without disturbing process connections to save time and cost. Critical environment rooms are qualified according to international standards before they are put into operation. As soon as changes are made to the approved system, a subsequent cost-intensive validation is required.
Ashcroft DXLdp and GXLdp differential pressure (DP) transducers offer the plant operator a way to perform electrical and pressure checks without changing the overall system.
With the optional SpoolCal™ calibration valve, the cleanroom operator and their service partners can make important measurements and adjustments directly on the Ashcroft DP transducers in no time:
Connection of a master test instrument to verify the current measured value

Calibration and adjustment of the DP transducer
We don't like to pressure you, but we have more information.
Now that you know the factors to consider when choosing the right pressure transducer, you can research the solution that's best for your critical environment application. Keeping these factors in mind can help ensure that you avoid problems and keep your process running with reliable and accurate pressure measurements.
If you want to learn more about pressure transducers, you can read some of our other blogs:
Feel free to contact us today to talk to one of our industry experts and get your questions answered.
And if you'd like to learn more about critical environment applications, download our eBook:
About Mike Billingslea, Product Manager Low Pressure Transducers
Mike has 5 years of experience, specifically with Ashcroft low-pressure transducers, and has over 20 years of experience at Ashcroft in various Sales and Marketing roles. In his free time, he enjoys playing basketball, running road races and seeing live music.