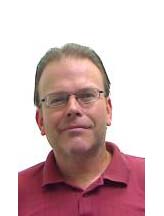 Product Review: GXLdp Differential Pressure Transducer
When you're working in pharmaceutical or biotech applications, whether it's an HVAC system or an isolation or clean room, it's vital to maintain clean, contaminant-free environments. If you don't, you risk the safety of others and the possible contamination of your processes.
You need a pressure transmitter that can reliably monitor ultra-low pressure, but the number of products available on the market can be overwhelming.
Consider the Ashcroft GXLdp low pressure differential pressure transducer with a large backlit liquid crystal display (LCD). Providing the reliability and repeatability of our TruAccuracy™ precise measurements, this transducer might just top the competition.
This article will take you through the GLXdp, its pros and cons, and what makes it a perfect option for your pharmaceutical and critical care applications.
Important Features
Several features make the GXLdp stand out from the rest. It utilizes Ashcroft's SiGlas™ technology that enables unrivaled measurement sensitivity, repeatability and long-term reliability.
It's manufactured to Ashcroft's TruAccuracy™ terminal point standard that eliminates confusion from statistically derived accuracy specifications and avoids the need for user calibration at the time of installation.
It also features the exclusive patented Ashcroft SpoolCal™ actuator, which allows the user to perform in-place system calibrations without disturbing process connections. This can save time and cost since you do not have to remove the units to perform a calibration in another location.
Turn the SpoolCal™ 90 degrees counterclockwise to enter the monitor mode and perform a validation, in which the unit remains exposed to process pressure. Turn it 90 degrees clockwise to enter calibration mode, in which the unit is isolated from process pressure.
The GXLdp provides the user with the ability to choose from multiple outputs, as well. You can choose from wall, panel or DIN rail mountable versions.
Specifications
Media Compatibility: Clean, dry and non-corrosive gas (NOT FOR USE WITH LIQUIDS)
Accuracy: ±0.25%, ±0.5%, of span (TruAccuracy™- Terminal Point Method: includes non-linearity, hysteresis, non-repeatability, zero offset and span setting errors)
Pressure Ranges: Ranges available as low as 0 to 0.1 in. H₂O.
Industries and Applications
This product is ideal for applications including:
HVAC/R

Critical Environments

Building Energy Management

Comfort Control Systems

Bio-pharm

Biotech

Clean Room/Laboratory Pressurization

Flow Measurement
Pros and Cons
If you need a high-accuracy (±0.25% of full span) pressure transmitter that can measure down to 0.1 in. H₂O and provide an easy-to-read digital display, the GXLdp is ideal.
It offers excellent over-pressure protection of 15 psi Proof Pressure for all ranges, and two programmable switch outputs are available- NPN or PNP.
One negative factor is that the GXLdp may be too large in size if a large number of units are required to fit into a small footprint. Consider the DXLdp in this instance.
Wrap-Up
The GXLdp pressure transmitter is the perfect low-pressure differential sensor for pharmaceutical and biotech applications, isolation laboratories, cleanrooms, semiconductor and other mission-critical industries.
It is backed by a three-year product warranty, so you know you can depend on its reliability.
Check out the data sheet for all the specs and more information on this transmitter.
If you want to learn more about pressure instrumentation, Ashcroft has many white papers, webinars and guides in the resource center.
Also, feel free to check out our other related articles:
Reach out today to talk to one of our industry experts and get all your pressure transmitter questions answered. And learn more about the accuracy of your pressure measuring instruments in our accuracy eBook:
About Mike Billingslea, Product Manager Low Pressure Transducers
Mike has 5 years of experience, specifically with Ashcroft low-pressure transducers, and has over 20 years of experience at Ashcroft in various Sales and Marketing roles. In his free time, he enjoys playing basketball, running road races and seeing live music.