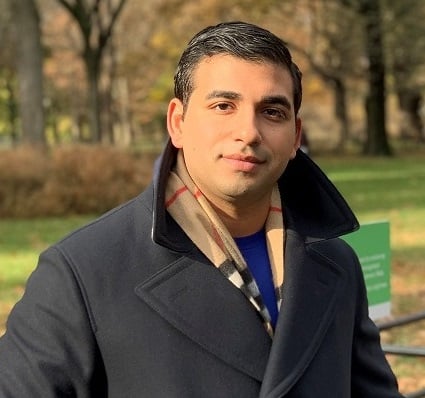 Product Review: 8008S Stainless Steel Pressure Gauge
Not all pressure gauges are created equal. They vary by size, material, cost, range and other features. But for those looking for a small, economical option that still offers the advanced features of a larger gauge, Ashcroft's new 8008S pressure gauge could be the top choice for you.
This new gauge is designed to handle your toughest environments with new safety features to keep your operators safe. And the affordable price makes it even more alluring.
Let's take a look at what makes this gauge special and what features it can offer for your application.
Important Features
With stainless steel construction, the 8008S provides broad media compatibility to resist corrosion in harsh environments. Available in ranges from vacuum to 20,000 psi, the durable 8008S is engineered to meet both EN837-1 and ASME B40.100 specifications.
A solid front case option is also offered to enhance operator safety along with numerous mounting options to save space and ease installation.
Here are some other key features of this gauge:
Dry gauges are field liquid fillable

FlutterGuard™ standard on dry gauges (reduces movement wear and pointer flutter)

Extensive offering of process connection locations and ranges

Economical solution when stainless steel gauges are required

Designed to meet MSL Helium leak test of 1 x 10-6 scc/s

Multiple connections available including lower, lower-back and center-back
Materials
Laser-welded wetted 316L stainless steel components ensure system integrity in a variety of OEM applications including pressurized ammonia, industrial gases, oil and natural gas, medical equipment and hydraulic systems.
Specifications
Case Size:
63 mm (2½ in.), 100 mm (4 in.)
Process Connection:
63 mm: 1⁄8 NPT, ¼ NPT, G¼ B, ¼ BSPT, SAE-4 7⁄16-20, M14x1.5, #4JIC, ¼ Tube stub Male, 3⁄8 Tube stub Male, ½ Tube stub Male
100 mm: ¼ NPT, ½ NPT, G¼ B, G½ B, M14x1.5, M20x1.5, ¼ BSPT, ½ BSPT, ¼ Tube stub Male, 3⁄8 Tube stub Male, ½ Tube stub Male, ¼ High-pressure Female
Accuracy:
63 mm: ±1.6% of span per EN837-1, ±1% of span per EN837-1 (thru 10,000 psi), ±2-1-2% of span ASME B40.100 (thru 10,000 psi)
100 mm: ±1% of span per EN837-1 (thru 10,000 psi)
Industries and Applications
This product is ideal for applications including:
Hydraulic systems

Food and beverage

Compressors and pumps

Irrigation equipment

Refrigerant applications

Compressed Natural Gas

Hydrogen Fuel Cell Applications
Pros and Cons
The top features of this gauge include the stainless-steel construction, as well as the optional solid front safety feature. In the event of a bourdon tube rupture, the solid front prevents injury to an operator who might be reading the gauge.
This feature works well in:
Compressed gas applications

Hazardous, flammable or explosive medias

Hydrogen and Acetylene applications

Systems vulnerable to overpressure
Another pro is the price, which can range from $12 to $26, making this a competitive and affordable option.
One con is that if your process requires oxygen clean gauges, this isn't the gauge for you (in that case, we would recommend our 1008S pressure gauge).
Wrap-Up
The 8008S pressure gauge by Ashcroft is a solid choice for your pressure measurement needs. The stainless-steel construction and optional solid front make it a safe and economical choice for your most challenging applications.
Check out the data sheet for all the specs and more information on this new gauge.
If you want to learn more about pressure gauges, Ashcroft has many white papers, webinars and guides in the resource center.
Reach out today to talk to one of our industry experts and get all your pressure gauge questions answered.
About Eric Deoliveira, Product Marketing Leader
Eric Deoliveira is a Product Marketing Leader at Ashcroft, Inc. He is currently responsible for pressure gauges, sanitary gauges, high-purity gauges, diaphragm seals and isolation rings. He's been with Ashcroft since 2015 and spent 3 years as a Product Support Engineer for Mechanical Temperature before transitioning into the Product Manager role. Eric enjoys coming up with solutions for customer problems and introducing new products to satisfy the needs of the market. When not working on his products, he is out golfing in the summer and skiing in the winter.