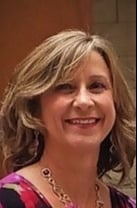 How Can I Order Custom Dials for Pressure Gauges?
Your application is unique to your business. The process media, measurements and components required can vary based on your industry and the needs of your application. There are many reasons why a customized dial would benefit an Original Equipment Manufacturer (OEM).
When a standard piece of equipment may not work for your process or could result in inaccurate readings, how can you get customized pressure measurement equipment?
There are a number of options for custom pressure gauge dials based on what you need to measure. In this article, I will take you through the customization process here at Ashcroft to help you decide what's best for your specific process.
Why Would I Need a Custom Pressure Gauge Dial?
What is the benefit of customizing gauge dials? Why would someone want them?
There are many reasons why a customer would require a customized dial. A few of them include:
An OEM is building some equipment and needs a gauge but wants it to have their company name on it.

A company wants to advertise their company name, logo, website address and phone number on the gauge.

The purchaser wants to handle the procurement of replacement parts and add their contact information to the gauge.

The customer wants to add color zones to the dial for safety reasons (identifying danger zones or when maintenance needs to be performed).

The customer needs to change the color of the graduations on the dial.

The customer needs to label the lines (inputs/outputs) for process media.

An application requires specialized scales on the dials for multiple units of measure.

The customer needs a unique or non-standard unit of measure, or a pressure reading converted to Flow, Level, Load, Torque, etc.
There are many industries and applications that would need customized dials, including automotive services/support diagnostics, fluid power hydraulics, fire safety/sprinkler systems, filtration systems and control valves and regulators.
If you fit into one of these situations, take a look at the steps involved in ordering a custom pressure gauge dial from Ashcroft.
What Can Be Customized on a Dial?
When a customer wants a custom dial, these are the options they are often considering:
Company Logos: Personalizes your gauge and highlights your brand with custom dials featuring your company logo.
Multiple Scales: Simultaneously displays multiple-scale pressure readings.
Alternate Scales: Relates pressure to those that better serve your application.
Zone Indicators: Allows quick identification and process pressure measurement in safe, cautious or dangerous states.
Tag Numbers: Provides operators with essential technical information for easy installation and replacement.
3 Steps to Order a Custom Gauge Dial
Now that you know why gauge dials are customized and in what ways, how can you customize yours?
There's a fairly simple process to order custom dials from Ashcroft. Here are the steps to take:
1. Get in Touch
The best way to get started is to reach out to us at Ashcroft online or by talking to your assigned territory manager. You can also reach out to your authorized distributor. They can all help you determine the best option for your customization needs.
To see examples of what we can do to customize your pressure gauge dials, take a look at our Custom Dial Printing Brochure for inspiration on what to order.
2. Submit Gauge Artwork
Sending your desired artwork to Ashcroft is a straightforward process, but there are some factors to keep in mind. All of our requirements are detailed in our Custom Dial Product Information Page but here are a few:
An Adobe Illustrator file format (.ai or .eps) from either a Mac or PC.

This line art file should contain any named PMS ink(s) required to faithfully reproduce your logo/graphics.

All fonts should be converted to outline or included with the file.

No linked or embedded bitmap images.
3. Review and Approve Your Proof
Once you submit your desired gauge art, there's a day or two turnaround time before you receive a proof for approval. If required, you can also get samples (on the OEM side, we'll ship you a gauge).
When your proof arrives, make sure it's exactly what you are looking for and that it looks professional. Consider the appearance of your art in relation to the dial size (some logos aren't clear if they are too small so you may need to alter the logo or get a larger dial).
The manufacturing of your custom product reflects our regular lead time, so customizing doesn't add too much time to the process.
We will assign a code to your part number, which is a unique identifier that can only be sold to you in the future. It won't be shared with other customers.
We don't like to pressure you, but we have more information.
Now that you understand the process of customizing pressure gauge dials for your process, start thinking about how customization can help your business and what you would like your equipment to look like.
Ashcroft custom dials enhance the visual presentation of your equipment and maximize the utility of the pressure or temperature indicator. Our designs offer:
High-resolution printing (1200 x 1200 dpi)

True Pantone Color matching

True opaque white

UV cured inks are resistant to fading and scuffing
If you want to learn more about pressure gauges, feel free to visit our website and view any of our helpful white papers, webinars or guides in our resource center.
You can also check out some of our other blog posts about gauges:
Feel free to contact us today to talk to one of our industry experts and get all your pressure gauge and customization questions answered.
About Diana Lescinsky, Product Manager Commercial Gauges
Diana Lescinsky has been a product manager at Ashcroft for 15 years. In her time here, she has worked with temperature instruments, differential pressure gauges and now commercial gauges. In her free time, Diana enjoys gardening, baking and cooking.