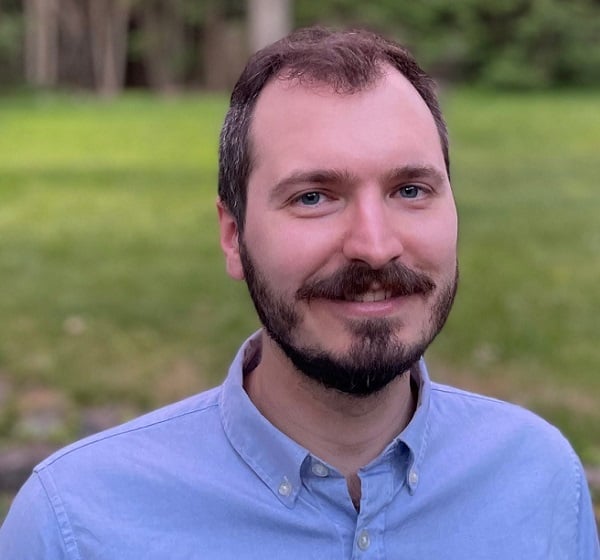 Best Practices for Installing Flanged Diaphragm Seals
Diaphragm seals are a vital component to many applications that must ensure the safety of pressure measurement instruments in harsh environments. A quality diaphragm seal can provide a leak-tight and corrosion-resistant seal between a pressure instrument and your process.
For many applications, a flanged diaphragm seal connection provides a convenient way to attach instrumentation directly onto flanged process piping without having to use threaded connections.
But how do you properly install a flanged diaphragm seal to maximize its benefits?
This article will detail some best practices for installing flanged diaphragm seals on your process.
About Flanged Diaphragm Seals
There are several different flange standards that govern the dimensions and pressure ratings of these types of connections. In the U.S., ASME B16.5 flanges are by far the most common. Elsewhere, EN or API standards are also used.
While there is overlap in nominal sizes for these different types of flanges, in most cases the bolting pattern, thicknesses and overall pressure ratings differ substantially. Therefore, you cannot mix and match different flanges at the same joint. However, regardless of the type of flange, installation and operation are similar.
Flanged diaphragm seals are supplied with the necessary bolt circle, thickness, size and facing to mate up with the specified mating flange. While raised-face flanges are the most common, they are also available with ring-joint, flat-face, or other flange facings as required by the pipe specification or application.
For most seals, the supplied flange comes as a separate component that slides over the diaphragm housings. Seals with flange sizes where the bolt circles might interfere with the diaphragm diameter may be supplied with a lower housing machined with the proper flange form and dimensions and are often supplied with threaded studs already installed for convenience. Other seals may have a diaphragm welded flush to the face of the mating flange.
For safety, it is important to select a flange with a pressure rating that exceeds anticipated process pressure and the indicating range of any instrument that is attached. Elevated process temperatures lower the pressure rating of a given flange type, and different flange materials may have different pressure ratings.
To select the appropriate flange rating, Ashcroft provides a guide to flange ratings by temperature and material.
The Basics of Torque
When installing flanged diaphragm seals, you must consider torque, which is the measure of force causing an object to rotate. Too much torque can cause the flange to deflect or damage process piping – especially elastomeric or glass-lined piping. Too little torque can result in a bad seal and the potential for leaking process fluid.
We at Ashcroft are occasionally asked what our recommendations are for bolting torque on our seals. Generally speaking, we aren't able to provide torque recommendations, as most of the factors that determine a target bolt torque are outside the scope of what we provide.
The ASME PCC-1 specification describes the process for determining appropriate bolt torque. The calculation relies on several installation assumptions outside of Ashcroft's control. For example, the use of bolt lubricant can reduce needed torque by 20% or more compared to dry bolts.
Additionally, different gaskets will have varying minimum and maximum sealing stresses. However, bolting technique also has a significant impact on flange installation. According to ASME, "consistency of applied torque and load … is usually much more important to the success of the joint than achieving a particular pinpoint torque value."
Flanged Diaphragm Seal Installation Procedure
Before installing a diaphragm seal, be sure to select the appropriate nuts, bolts, washers, gasket and thread lubricant. Make sure that the gasket is made from an appropriate material for the process media and conditions. Gaskets should also be selected according to the type of flange face used.
We recommend these steps to ensure a leak-tight connection between the mating flange and the flanged diaphragm seal:
Select nuts, bolts, washers, gasket, and thread lubricant in accordance with process requirements and ASME PCC-1.





Center the gasket between the mating flange and diaphragm seal face, lining up the bolt pattern on each flange. Ensure that the gasket does not cover the active surface of the diaphragm.





Thread nuts and washers onto one end of each bolt and insert through the bolt holes on the mating flange, passing up through the bolt holes on the diaphragm seal. Attach nuts and washers to the opposite end of the bolts and finger-tighten.





Refer to ASME PCC-1 to determine the necessary torque based on gasket material and bolt/lubricant frictions factors. Using a torque wrench leveraged with a conventional wrench, tighten each bolt to 30% of the target torque for the flange in a crisscross tightening sequence. Next, tighten each bolt to 70% of the target torque using the same sequence, and then finally 100% of the required torque.





After at least four hours, the bolts should be tightened one final time to the target torque value to account for creep/relaxation of the bolts.
Special Considerations for Torque
ASME specifications will generally cover metallic flange applications. In cases where alternate materials are used, such as elastomeric or polymeric flanges, it is important to consider that less torque may be required to form a pressure-tight seal than with metallic flanges and/or gaskets.
In these scenarios, a qualified piping engineer must determine the appropriate torque for a given installation.
We don't like to pressure you, but we have more information.
You should now have a better understanding of the best practices for installing flanged diaphragm seals while considering torque in the process, and the impacts it can have on your process.
If you want more information on mounting accessories and assemblies, view our webinar about pressure instrument mounting assemblies or download our Complete Guide to Pressure Instrument Assembly.
We also have some related blog articles:
Feel free to contact us with any questions or concerns. Our industry experts at Ashcroft can help answer your questions and get you back on track! Or view our guide to pressure instrument assemblies:
About John Varkonda, Former Product Manager
John Varkonda was the product manager for diaphragm seals and isolation rings at Ashcroft. He has over 10 years of experience in the process instrumentation and specialty chemical industries. John holds a BS in Chemical Engineering and an MBA, both from the University of Connecticut.