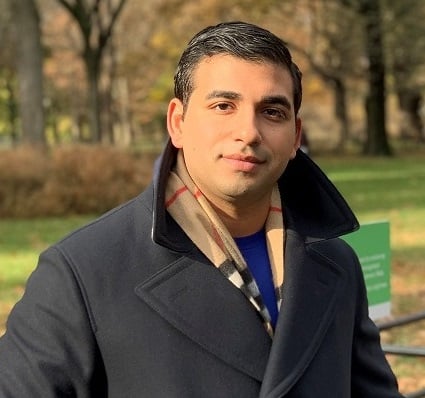 Product Review: HPT Pressure Gauge for Semiconductor Applications
Semiconductor applications require specialized equipment to handle gas applications and the corrosive fluids involved in wafer manufacturing and plating processing. Reliability and safety are crucial characteristics for pressure measuring instruments in these situations.
So, what is the best type of pressure gauge to use for the corrosive fluids in the semiconductor industry?
Ashcroft's new 63mm HPT anti-corrosion pressure gauge offers all the reliability you would expect from Ashcroft products with the protection and resilience of fluoropolymer materials.
Let's go through the features of this new gauge and see how it stacks up.
Important Features
The HPT pressure gauge is cleaned in a class 10,000 cleanroom then nitrogen flushed and packaged into a polyethylene-sealed bag. It has an accuracy of ±1.5% of span (ranges 90 psi and above) or ±2.0% of span (ranges 90 psi and below).
Every gauge is nitrogen leak-tested to ensure superior quality, while the compact design of the bellows movement allows the gauge to be ideal for limited space installations.
Materials
The gauge is made with fluoropolymer wetted parts making it compatible with processes that use corrosive or non-contaminating fluids. In non-contaminating processes, the wetted parts prevent metal ion elution – perfect for ultrapure or deionized water processes.
Fluoropolymer is well suited for conditions where:
Localized corrosion can appear in the semiconductor industry.

There can be pitting or stress cracking in stainless steel, which is the major risk factor.

There is extractive metallurgy/leaching of ore with acids.

Mineral Acids and strong organic acids are present.

Metastable process media that can undergo catalytic decomposition when in contact with molybdenum (i.e., nitric acid, hydrazine) are present.
Specifications
Case Size:
63 mm (50 mm Dial size)
Process Connection:
G 3/8
R 3/8
Tube Stub: 1/4 in., 3/8 in., 1/2 in., 6 mm, and 8 mm
Accuracy:
±1.5% of span: Pressure range 90 psi or more
±2.0% of span: Pressure range 90 psi or less
Industries and Applications
This product is for use in semiconductor, chemical and pharmaceutical industries. It works well in applications including:
Wafer manufacturing

Wet etching

Ultrapure water applications

Plating processing
It is not recommended to use this product in gas or high-temperature applications. If an application is using HF or HCl chemicals, they can permeate PTFE resulting in corrosion. For this type of process, you would need to use a second-generation fluoropolymer like FEP or PFA.
More generally, you should typically try to avoid polymers in plasma etching, as polymers can be damaged and generate particles.
Pros and Cons
The HPT gauge is a one-piece system with a Perfluoroalkoxy diaphragm. The PTFE material's main advantage is it's impervious to most chemicals. It also has lower levels of extractables and little to no trace metal content.
Other gauges can be made from stainless steel, which can corrode or release metal ions and oxides, which leads to contamination and particles. Even high-purity grades of stainless steel require secondary surface treatments (electropolished/passivated) to be used in these processes.
The con can be the price point – stainless steel wetted materials are much less expensive ($90--$270) depending on Ra finish and cleanroom level. PTFE materials can drive up the price to around three times that of stainless steel ($800).
If price is not a concern, this gauge can be a successful addition to your corrosive application equipment.
Final Thoughts
The HPT pressure gauge by Ashcroft is a solid choice for corrosive fluids in semiconductor applications. Though the price is higher than a standard gauge, the fluoropolymer materials mean it stands up to the most challenging semiconductor process to give you reliable and safe pressure measurements.
Check out the data sheet for all the specs and more information on this new gauge.
If you want to learn more about pressure gauges, Ashcroft has a number of white papers, webinars and guides in the resource center.
Reach out today to talk to one of our industry experts and get all your pressure gauge questions answered.
About Eric Deoliveira, Product Manager
Eric Deoliveira is the Product Manager at Ashcroft, Inc. He is currently responsible for pressure gauges, sanitary gauges and high-purity gauges. He's been with Ashcroft since 2015 and spent 3 years as a Product Support Engineer for Mechanical Temperature before transitioning into the Product Manager role. Eric enjoys coming up with solutions for customer problems and introducing new products to satisfy the needs of the market. When not working on his products, he is out golfing in the summer and skiing in the winter.