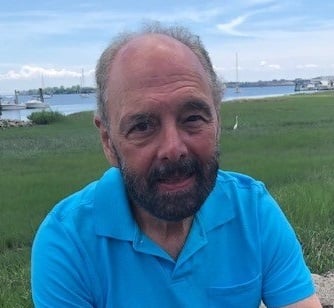 Product Review: T6500 Ultra-High-Pressure Gauge
Water jet or water blaster applications require specialized equipment to handle the ultra-high pressure involved. If you're using pressure instruments not designed to handle up to 100,000 psi, you could damage your equipment and disrupt your process.
Ensure you have the right tool for the job with Ashcroft's new T6500 ultra-high-pressure gauge, specially made for applications using pressurized water to clean surfaces.
This article will detail this new product's features, specifications and more to help you decide if this is the right pressure gauge for you.
Important Features
The T6500 is perfect for use with pipe cleaning, tank and pressure vessel cleaning, tank trucks, process lines and inside of chemical, biochemical and fusion reactors. It can also be used with high-pressurized water to 100,000 psi, at times mixed with an abrasive, to cut a variety of materials like metal, concrete, stone, asphalt, glass and plastic.
These pressure gauges feature:
High pressure up to 100,000 psi (7,000 bar)

100 mm and 160 mm case size

Weatherproof protection IP66

Dry, liquid filled or PLUS!™ Performance option
Materials
This gauge is made with a solid-front, all-welded Stainless steel case and an Inconel 718 bourdon tube that can withstand ultra-high pressure. It is manufactured per EN 837 specifications. The 100 mm case size gauge is available in case materials of 304 Stainless steel (standard) or 316 Stainless steel (YW option).
Specifications
Ranges:
30,000 psi, 40.000 psi, 60,000 psi, 80,000 psi, 100,000 psi
Sizes:
100 mm, 160 mm
Gauge Accuracy:
1% of span for ranges to 60,000 psi.
Ranges > 60,000 psi 1.6% of span
Process Connection Size:
9/16-18UNF-2B right or left-handed thread
M16 x 1.5 Female
Industries and Applications
This product is ideal for applications including:
Wrap-Up
The T6500 pressure gauge by Ashcroft is a great option for your ultra-high-pressure applications. The Inconel bourdon tube and solid-front case and rugged durability make this gauge a safe option for your process.
Check out the data sheet for all the specs and more information on this new gauge.
For more information on pressure gauges, check out some previous articles we've written:
Reach out today to talk to one of our industry experts and get all your pressure gauge questions answered. You can also view our instrument brochure to learn what else Ashcroft recommends for ultra-high-pressure applications:
About Lou Altieri, Product Marketing Leader
Lou Altieri is a Product Marketing Leader with Ashcroft Inc. with more than 41 years of experience. He is responsible for pressure gauges, diaphragm seals, isolation rings and accessories that serve for the oil and gas, chemical/petrochemical, and water/wastewater markets. Lou has a passion for understanding customer needs and providing solutions to their problems. Most recently, to safely protect the gauge from elevated pressure beyond its full-scale range, he released a gauge that can withstand pressure up to 4X the range of the gauge without damaging the instrument. He has authored numerous articles. In his spare time, Lou enjoys power walking, hiking and winemaking.