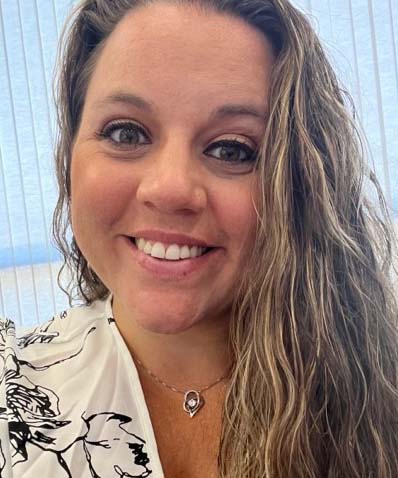 Heat Dissipation: Pressure Gauge Accessories for Non-Steam Applications
Pressure gauges are used in various environments where they can be exposed to extreme temperatures. These temperature sources can be either from the ambient surrounding environment temperatures, or the actual temperature of the process media.
You need instrumentation that can withstand extreme temperature ranges. Do you have the best instruments and accessories for your application?
In this article, I will discuss the effect that temperature has on pressure gauges and what protective instrument accessories to use in extreme high or low temperatures.
Pressure Gauge Temperature Limits
Like all pressure instruments, pressure gauges are rated to be used within specific temperature limitations. Using your pressure gauge outside of its recommended temperature range can lead to permanent damage to your instrument.
Long-term exposure to extreme temperatures may cause discoloration of the dial and fill fluid, hardening of internal gaskets and seals, which can lead to case leakages, as well as impact the accuracy of the gauge.
Dry gauges are rated to withstand ambient and process temperatures of -20 °F (-29 °C) to 250 °F (121 °C). Liquid-filled gauges with glycerin can only withstand temperatures between 20 °F (-7 °C) to 150 °F (66 °C), while silicone and halocarbon fill fluids have temperature limits of -40 °F (-40 °C) to 200 °F (93 °C).
Not sure what your pressure gauge min/max temperature limit is? This information can be found on the product data sheets (see Figure 1 below):
Figure 1: Ashcroft Min/Max Temperature Limits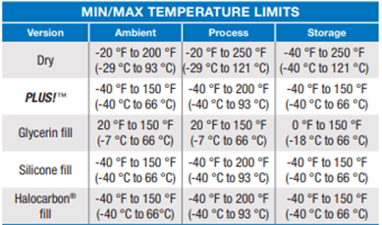 However, there will be instances where your pressure gauge can and will come into contact with a process that will exceed these minimum and maximum temperature limits. To ensure the longest possible life and accurate readings, it is important that your assembly includes a heat dissipation accessory.
Ashcroft offers several different options for heat dissipation accessories. Below I will discuss three of these devices for non-steam applications.
Heat Dissipation Accessories
Ashcroft offers two different siphons for non-steam applications. A siphon is a simple, low-cost device used to protect a pressure gauge from high-temperature media and reduce the possible damaging effects of rapid temperature change. It reduces the process media temperature prior to entering the pressure gauge.
2198 Microtube Siphon
The 2198 microtube siphon has an all 316L Stainless steel construction with a maximum allowable working pressure of 5,000 psi. Having a reduced internal volume, the 2198 can reduce temperatures from up to 800 °F (427 °C) and can be used between a pressure gauge and a diaphragm seal.
The microtube siphon is compatible with many different process media, and can be used with a pressure gauge, switch and transducer.
Figure 2: Ashcroft 2198 Microtube Siphon Heat Dissipation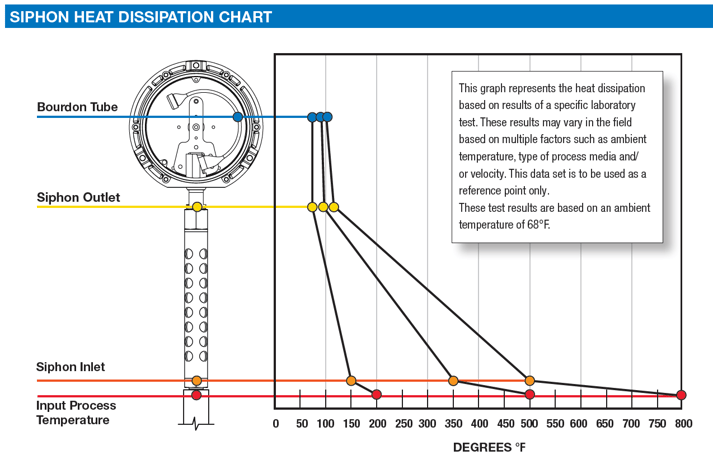 1198 Finned Siphon

The 1198 finned siphon is a compact design with direct mount installation. The 1198 can reduce temperatures from up to 700 °F (371 °C) and has the capability of containing pressure up to 3,000 psi. The finned siphon is offered in 316 Stainless steel or Monel material.
The 1198 is also compatible with many process media. Another key feature of the 1198 finned siphon is that it has a built-in dampening mechanism to help control the effects of pulsation and helps dissipate pressure spikes and surges.
Figure 3: Ashcroft 1198 Finned Siphon Heat Dissipation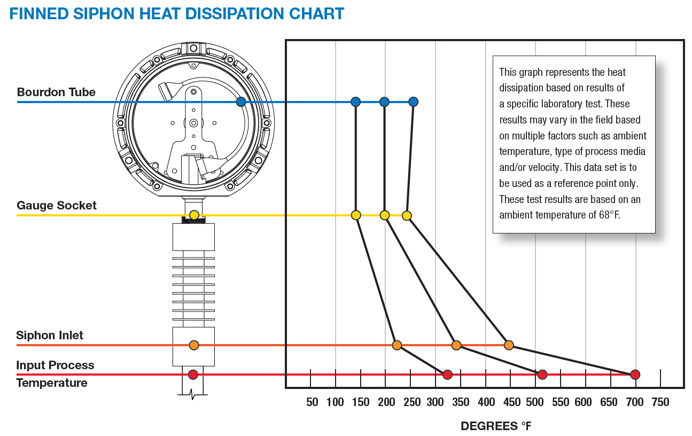 1115 Capillary Line
Another common heat dissipation accessory is capillary line. Capillary is a dual-purpose accessory that can be used when you need to install the instrument away from the process media, as well as away from an ambient heat source.
Our 1115 capillary line can protect your pressure instrument from high or low temperatures with its wide temperature range of -300 °F (-184 °C) to 750 °F (399 °C). Not only does the capillary tube have a vast temperature range, but it also has a maximum allowable working pressure of 10,000 PSI.
Capillary line works by minimizing the media volume, while maximizing the surface area that is exposed to the surrounding temperature. As you can see on the heat dissipation chart below, as little as 1 foot of capillary can bring the media temperature back down to a safe operating range.
Figure 4: Ashcroft 1115 Capillary Heat Dissipation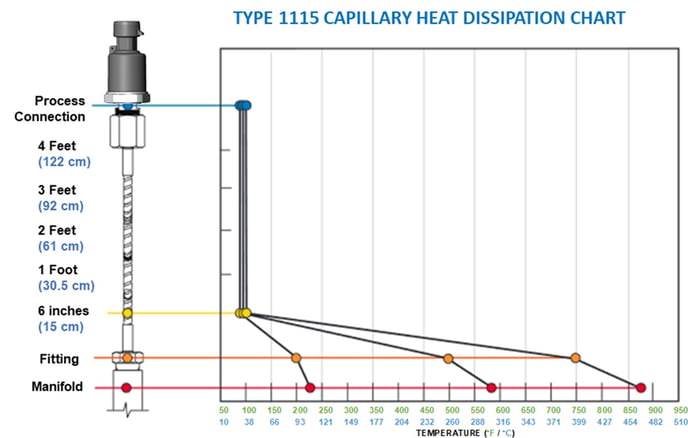 We don't like to pressure you, but we have more information.
Now that you better understand the effects temperature can have on your pressure gauge and what accessories are best to use on non-steam applications, you can choose the best protection for your pressure instruments.
With a wide range of temperature limits and high maximum allowable working pressures, these simple and inexpensive accessories can make a big difference in the longevity and performance of your pressure gauge.
Siphons and capillary line are excellent choices to help protect your pressure gauges in power generation, oil and gas, refinery, chemical and petrochemical and water and wastewater applications.
If you want to learn more, here are a few related articles:
Contact us today to talk to one of our industry experts and get all your questions answered.
About Jessi Jackowski, Product Specialist
Jessi Jackowski is the Product Specialist for Process Gauges, Differential Gauges & Accessories at Ashcroft. She started at Ashcroft 3 years ago in Inside Sales and transitioned to the OEM Group Lead. Prior to Ashcroft, Jessi was Head Inside Sales Representative for an industrial manufacturer that specialized in electrical, automotive and plumbing tooling. She has a B.S in History Education from Southern Connecticut State University. In her spare time, she enjoys spending time with family, traveling and going to the beach.