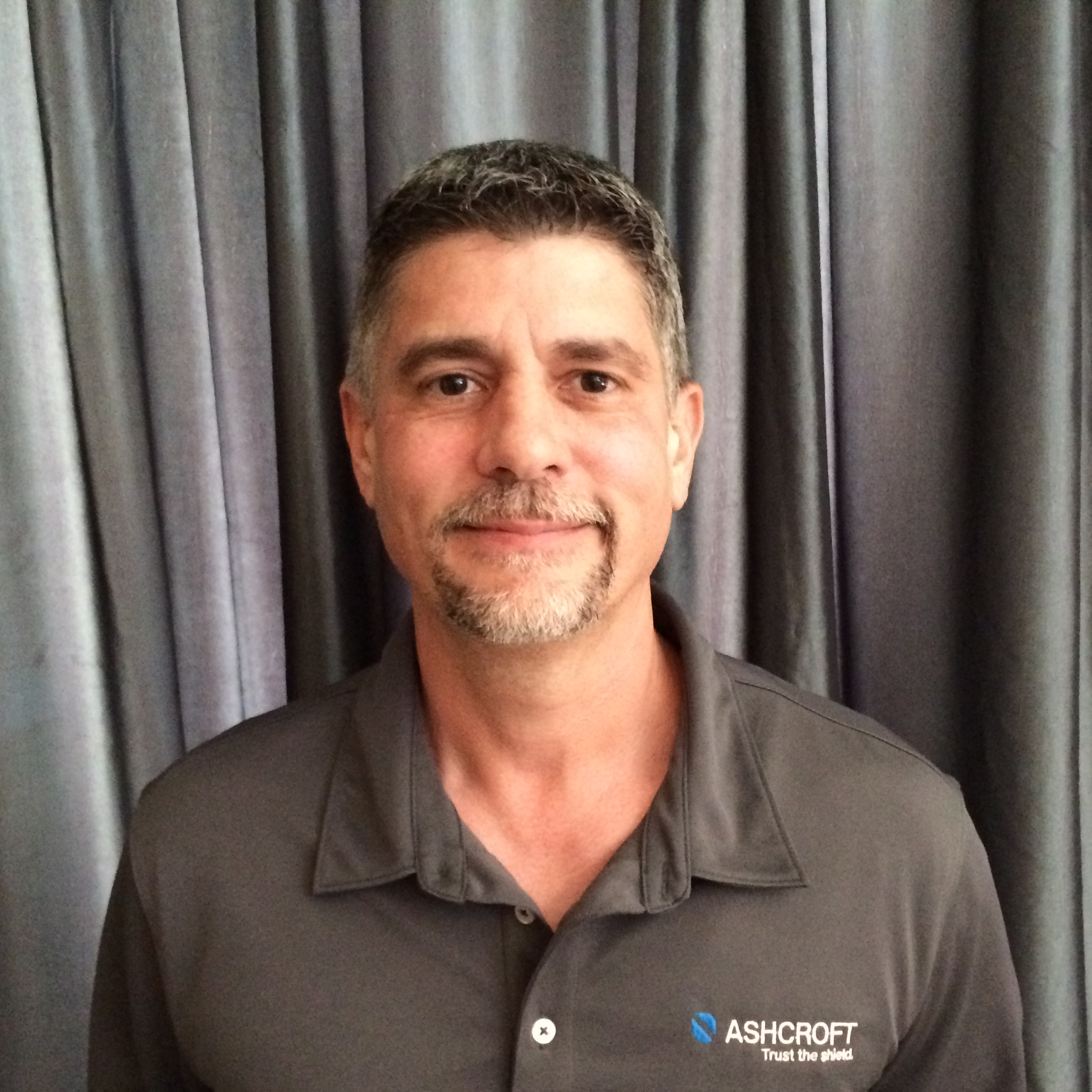 What are Safe Temperature Sensors for Hydrogen Applications?
Pressure Instruments | Hydrogen | RTD | thermocouple | safety features | ultra high pressure
If your business currently depends on fossil fuel, you may be thinking about transitioning to a cleaner energy solution like hydrogen because it has less impact on the environment. While hydrogen may be a great solution for electric trucks, cars, buses and materials handling equipment, it is important to understand the unique standards and safety requirements for the production and transportation of this highly combustible substance.

Temperature sensors used in hydrogen applications must adhere to rigid standards to maintain a safe working environment. For decades, Ashcroft has been offering a wide range of temperature sensors to clients in a variety of fields, including hydrogen fuel production. Using the knowledge we have gained, we are able to guide customers to the best solution for their needs.

In this article, we'll touch on the advantages of hydrogen energy, its risks and challenges, and some real-world examples of how sensors are used in hydrogen environments.

Understanding the applications and challenges of hydrogen fuel.
Hydrogen is a desirable clean energy source that can help minimize the carbon footprint of electricity and vehicle use. With so many potential uses of Hydrogen in today's society, industries across the globe rely on it to fuel their systems. Here are just a few examples of common hydrogen applications that use temperature sensors to help keep their operations running smoothly and safely:

● Failsafe generators for large facilities
● Fuel sources for light-duty and specialty vehicles
● Combining heating and power systems for greater efficiency
● Manufacturing semiconductors
● Creating pharmaceutical blends
● Producing fertilizer for agriculture

How hydrogen is produced as a clean energy source

When Hydrogen is manufactured using electrolysis – a process that separates water into pure hydrogen and oxygen without producing CO2 – it can significantly reduce greenhouse gas emissions associated with the manufacturing of traditional fuels like petroleum. Once the process is complete, the hydrogen is held in a storage tank as oxygen gets released into the air. Then the hydrogen is compressed and pumped into storage containers for delivery to customers.
Challenges of hydrogen use
Along with the benefits of using hydrogen, there are unique challenges as well.
Hydrogen is toxic, flammable and dangerous. Working with hydrogen requires extreme accuracy related to pressure and seals – a slight rupture can lead to serious consequences across an entire system and potential harm to workers.

Anywhere hydrogen is used is considered a hazardous location so safe temperature sensors used in these operations must follow specific regulatory approvals to ensure the instrument addresses these safety concerns. Requirements may include FM, ATEX or IECEx certification, as well as Intrinsic safety and non-incendive safety approvals. For more information about hazardous locations, read our blog, Choosing Pressure Transducers for Hydrogen and Hazardous Locations.


The embrittlement factor. Embrittlement is a situation that causes a material to lose its elasticity and become breakable. It occurs because hydrogen molecules are typically much smaller than those around it, causing hydrogen to ingress into materials like high-strength steel, titanium and aluminum alloys. Over time, embrittlement reduces the ductility and load-bearing capacity of the affected materials and can have a negative impact on the repeatability and stability of the device.
Key features for temperature sensors in hydrogen applications.
Whatever sensor you choose for your hydrogen application, make sure it is designed to provide consistent, reliable and highly accurate measurements to help keep operators and their equipment safe at all times. Preferably, these instruments can be customizable to meet your specific needs. The following chart illustrates a few of the most important features to look for in a sensor.



In addition to safety-related features, there are a few different mounting features of temperature sensors that provide added value for your team.
A direct mount RTD or thermocouple probe

fitted with NPT connections to mount into a thermowell with a head or junction box directly onto a probe as seen in the Ashcroft S50 industrial RTD. This sensor is manufactured to IEC 60751 standards and is available with Intrinsically Safe and Explosion Proof design options for hazardous situations or those with extreme temperatures.

A remote-mount thermocouple probe

mounted into a thermowell with flex armor and flexible configurations to ensure a fit with a variety of different types of systems. The Ashcroft S80 Thermocouple Probe is one option that can come with or without extension lead wire, which can be configured to come with PVC, silicone, PTFE or fiberglass insulation.

An RTD remote-mount temperature probe mounted into a thermowell also has flex armor for an added layer of durability. The Ashcroft S81 RTD probe is an example of this option that works well for hydrogen applications with environmental stressors including industrial ovens and equipment manufacturing plants.
4 things to know before purchasing a pressure or temperature sensor.
If you are new to purchasing sensors for hydrogen applications or unsure of what kind of instruments may be right for them, here's a list of questions you will need to answer:
What kinds of connections do your hydrogen application sensors support? Each specific temperature sensor offers slightly different connection options, but the sensor needs to properly mounted to the hydrogen process. They are typically mounted in a thermowell or using hydrogen-rated compression fittings.


What kinds of industrial certifications should my sensors have? It depends on the specific applications you're using. Some of the common certifications our sensors can meet include FM, ATEX, IECEX, IEC 60584-2, ANSI MC 96.1, and IEC 60751.


What temperature range should my sensors have? The ideal range for your sensors will vary based on how extreme your application is. Ashcroft's most durable instruments can withstand temperatures up to 1000 °C or down to -250 °C.


What lead wire materials do you use for your temperature sensors? PVC, silicone, PTFE or fiberglass depending on application requirements.
More about temperature sensors for hydrogen applications.
As you learned in this article, using hydrogen as a clean energy source offers numerous benefits and notable challenges. You also have a better understanding of the temperature sensors that are best suited for hydrogen applications. But we just scratched the surface of helpful information on the subject. To continue your learning journey, check out these related articles for more information about picking the proper instruments for hydrogen applications:

Choosing Pressure Transducers for Hydrogen and Hazardous Locations

How Are Pressure Transducers Affected by Hydrogen Permeation?
Pressure and Temperature Instrumentation in Hydrogen Systems Guide
Download our hydrogen guide to learn more or contact one of our experts for direct support.
About Jerry Brzeczek
Jerry Brzeczek is the Direct Territory Manager for Ashcroft on the West Coast, responsible for supporting 12 states. He has been with Ashcroft for 27 years and has experience in numerous roles within our Sales department, including working with distribution, e-commerce and precision products. Jerry currently supports our OEM customers by helping them design our instruments into their customized systems.