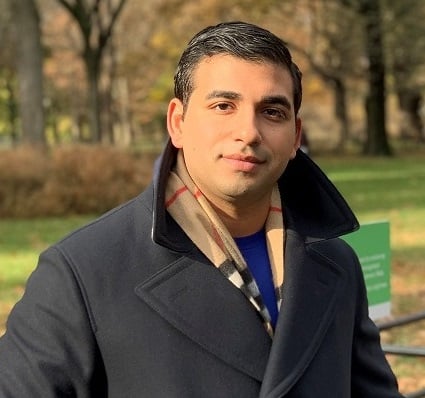 Product Review: 8009S Pressure Gauge with Removable Bayonet Ring
Ensure that your pressure instruments can withstand the conditions of your application. Ashcroft's new 8009S pressure gauge features a removable bayonet ring for minor recalibration adjustments giving this customizable, economical gauge broad media compatibility to resist corrosion in harsh environments.
What makes the 8009S a good option for applications such as compressed/liquid natural gas, hydrogen and hydraulic systems?
This review will detail the features and benefits of the new 8009S pressure gauge to help you get the right instrumentation for your application.
Important Features
The 8009S is an all-stainless-steel, laser-welded gauge with R110 and NGV 3.1 approvals. It meets EN837-1 and ASME B40.100 specifications and a MSL Helium leak test of 1x10-6scc/s. Custom dials are available and FlutterGuard™ comes standard on dry gauges. It also features accessory kits for easy panel mounting.
Other key features include:
Corrosion resistance

Economical all stainless steel

Customizable for new applications

Available in a variety of connections and ranges
Materials
Laser-welded wetted 316L stainless steel components ensure system integrity in a variety of OEM applications including pressurized ammonia, industrial gases, oil and natural gas, medical equipment and hydraulic systems.
Specifications
Dial Sizes:
63 mm (2½ in.); 100 mm (4 in.)
Process Connection:
63 mm:
1/8 NPT, 1/4 NPT, G 1/4 B, 1/4 BSPT, SAE-4 7⁄16-20, M14x1.5, #4JIC, 1/4 Tube stub male, 3/8 Tube stub male, 1/2 Tube stub male
100 mm:
1/4 NPT, 1/2 NPT, G 1/4 B, G 1/2 B, M14x1.5, M20x1.5, 1/4 BSPT, 1/2 BSPT, 1/4 Tube stub male, 3/8 Tube stub male, 1/2 Tube stub male, 1/4 High pressure female
Accuracy:
63 mm:
±1.6% of span per EN837-1
±1% of span per EN837-1 (thru 10,000 psi)
±2-1-2% of span ASME B40.100 (thru 10,000 psi)
100 mm:
±1% of span per EN837-1 (thru 10,000 psi)
±1.6% of span per EN837-1
Industries and Applications
This pressure gauge is ideal for these applications:
Compressed and liquid natural gas

Hydrogen cell and hydrogen gas

Hydraulic systems

Food and beverage

Compressors and pumps

Irrigation equipment

Refrigerant
Key Benefits
The top features of this gauge include the stainless-steel construction, as well as the removable bayonet ring for minor recalibration adjustments. This allows you to recalibrate your pressure gauge in the field for added convenience and easy maintenance.
Wrap-Up
The 8009S pressure gauge by Ashcroft is a good choice for your pressure measurement needs. The stainless-steel construction and removable bayonet ring make it an economical and reliable choice for your most challenging applications.
Check out the 8009S pressure gauge data sheet for all the specs and more information on this new gauge.
If you want to learn about other pressure gauges, here are some other reviews:
Reach out today to talk to one of our industry experts and get all your pressure gauge questions answered.
About Eric Deoliveira, Product Marketing Leader
Eric Deoliveira is a Product Marketing Leader at Ashcroft, Inc. He is currently responsible for pressure gauges, sanitary gauges, high-purity gauges, diaphragm seals and isolation rings. He's been with Ashcroft since 2015 and spent 3 years as a Product Support Engineer for Mechanical Temperature before transitioning into the Product Manager role. Eric enjoys coming up with solutions for customer problems and introducing new products to satisfy the needs of the market. When not working on his products, he is out golfing in the summer and skiing in the winter.