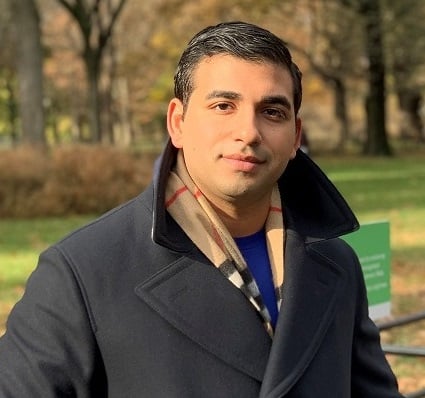 Product Review: HPS High-Purity Pressure Gauge with Reed Switch
High-purity applications require a particular type of pressure gauge to ensure accuracy, safety and repeatability. The materials from which it's made and its safety features must be specialized for harsh environments.
Do you have the right high-purity pressure gauge for your process? Do you need enough space to have multiple devices measuring your process?
Ashcroft's newly released
HPS high-purity pressure gauge with reed switch
might be right for you. This article will describe the features of this new gauge and how it can help keep your application, and business, running.
Important Features
The Ashcroft 50 mm HPS high-purity pressure gauges with reed switch are ultrasonically cleaned to provide exceptional quality and reliability in ultra-high-purity gas delivery systems. Its stainless-steel construction and wetted components are ideal for use with industrial gases in semiconductor and electronic manufacturing.
The reed switch capability provides an additional safety feature by actuating an internal switch that triggers an alarm or a process condition change. This high-purity pressure gauge is an ideal choice for reducing installation costs and providing an added space reduction benefit.
It also has a number of other features that make this gauge stand out:
316L Stainless steel wetted parts

Helium leak tested to 1 x 10-8 scc/s

Cleaned in class 10,000 cleanroom

Packed in a Polyethylene-sealed bag after nitrogen gas flushing
Materials
This gauge case is made from 304 stainless steel and the bourdon tube/process connection is 316L stainless steel.
Specifications
Ranges:
0 to 60 psi
0 to 3,000 psi
Process Connection:
¼ Male or female VCR type (9⁄16-18UNF)
R ¼ Male, ¼ NPT Male
Gauge Accuracy:
± 1.6% of span
Reed Switch Setting Accuracy:
± 5.0% of span
Reed Switch Specifications:
Maximum Power: 10 W
Maximum Voltage: 30V AC/DC
Maximum Current: 0.5A DC
Dead Band: Within 10% of span
Industries and Applications
This product is ideal for applications including:
High-Purity Gas Delivery Systems

Gas Sticks

Process Gas Analyzers

Semiconductor

Cylinder Cabinet

Exhaust gas for CVD and etching equipment
Pros and Cons
Some of the other benefits of these pressure gauges are the ultraclean design and packaging, and the seven-digit serialized dial. They're also 100% Helium leak tested.
Should not be used in ultrapure water applications, chemical delivery systems, and any corrosive fluid application. This product is created for the gas portion of the semiconductor process.
Wrap-Up
The HPS pressure gauge with reed switch by Ashcroft is a great option for your high-purity applications. The stainless-steel construction and reed switch safety feature make it a reliable and safe choice for your most challenging applications.
Check out the data sheet for all the specs and more information on this new gauge.
If you want to learn more about pressure gauges that Ashcroft offers, you can check out the other product review blogs I've done:
Reach out today to talk to one of our industry experts and get all your pressure gauge questions answered. Or take a look at our guide:
About Eric Deoliveira, Product Marketing Leader
Eric Deoliveira is a Product Marketing Leader at Ashcroft, Inc. He is currently responsible for pressure gauges, sanitary gauges, high-purity gauges, diaphragm seals and isolation rings. He's been with Ashcroft since 2015 and spent 3 years as a Product Support Engineer for Mechanical Temperature before transitioning into the Product Manager role. Eric enjoys coming up with solutions for customer problems and introducing new products to satisfy the needs of the market. When not working on his products, he is out golfing in the summer and skiing in the winter.