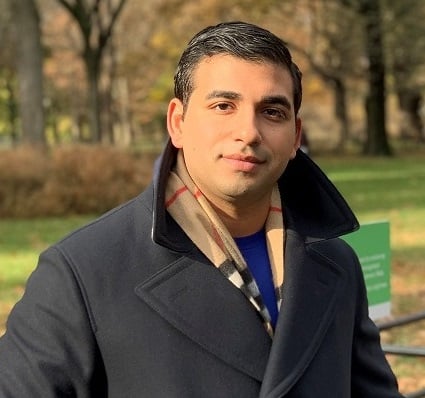 Product Review: 1032 Sanitary Pressure Gauge
Industries such as food/beverage, paint applications, pharmaceutical and biotech have strict sanitary requirements to ensure that their products are manufactured in a clean and safe environment. Therefore, the pressure measuring instruments used in these applications must meet the same sanitary requirements.
Pressure gauges that are not designed for sanitary applications could create bacteria buildup that could contaminate your entire process.
That is why Ashcroft's 1032 sanitary pressure gauge can be a good choice for your food or medical application needs because of the surface finish and Tri-clamp connection.
This article will take you through the 1032 gauge's features and explain why it would make a great addition to your process.
Important Features
The Ashcroft 1032 sanitary gauge is 3A approved and is designed specifically to satisfy stringent sanitary requirements. It ensures reliability and process integrity for the food, pharmaceutical and bio-technical industries.
The 1032 gauge offers Ashcroft's True Zero™ that reduces reading errors by using a "zero box" instead of conventional pins.
It also has a number of other features that make this gauge stand out:
Heat lot traceable material certificates

Capability to withstand clean or steam in place (CIP/SIP)

Autoclave or sterilize with 3½ in. dial with polysulfone window option

Easy Zero™ provides external adjustability of instrument span (3½ in. dial)

12-15 RA (microinches) electropolished diaphragm surface

Material certificates and certificate of conformance supplied as standard to EN 10204:2004 3.1

PLUS!™ Performance option
Materials
This gauge consists of an electropolished diaphragm with 316L stainless steel or Hastelloy C276 diaphragm and housing options.
Specifications
Case Size:
2½ in., 3½ in. or 4½ in.
Process Connection:
1½ in. or 2 in. Tri-Clamp®
Accuracy:
2½ in., 3½ in.: All ranges over 100 psi Dry: ±1.5% of span, Liquid Filled or XLL: ±2.0% of span
2½ in., 3½ in.: All ranges to 100 psi Dry: ±2% of span, Liquid Filled or XLL: ±2.5% of span
4½ in.: ± 1.5% of span
Industries and Applications
This product is ideal for applications including:
Specialized OEM equipment

Food and Dairy

Pharmaceutical

Biotech

Medical Equipment

Filtration
Pros and Cons
Benefits include the 3A compliance to sanitary standard 74, making it perfect for food, pharmaceutical and other applications with strict sanitary requirements. For applications in Canada, CRN is available to ensure confidence in the product.
The range of options for materials, as well as the True Zero™ and PLUS!™ Performance options are also positive aspects of Ashcroft's 1032 gauge. The reliability and accuracy make this a solid addition to your pressure instrumentation.
Be sure to note if there is high vibration in your application. If so, you will need to consider fluid fill. Ashcroft offers various fill fluids for oxygen service or paint applications to mitigate the negative effects of vibration.
Wrap-Up
The 1032 sanitary pressure gauge by Ashcroft is a good option for your applications that have strict sanitary requirements. The stainless-steel construction and surface finish make it a reliable and safe choice for your most challenging applications.
Check out the data sheet for all the specs and more information on this sanitary gauge.
If you want to learn more about pressure gauges, Ashcroft has many white papers, webinars and guides in the resource center.
You can also check out other pressure gauge review blogs I've done:
Reach out today to talk to one of our industry experts and get all your pressure gauge questions answered.
About Eric Deoliveira, Product Marketing Leader
Eric Deoliveira is a Product Marketing Leader at Ashcroft, Inc. He is currently responsible for pressure gauges, sanitary gauges, high-purity gauges, diaphragm seals and isolation rings. He's been with Ashcroft since 2015 and spent 3 years as a Product Support Engineer for Mechanical Temperature before transitioning into the Product Manager role. Eric enjoys coming up with solutions for customer problems and introducing new products to satisfy the needs of the market. When not working on his products, he is out golfing in the summer and skiing in the winter.