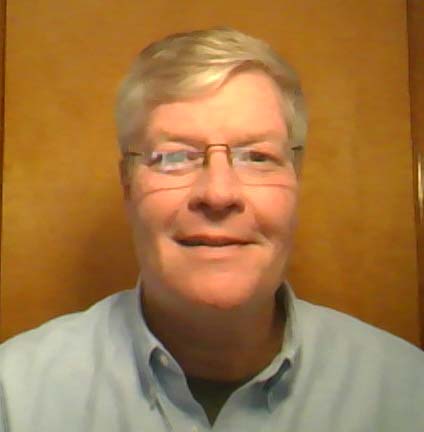 Does Ashcroft Offer Cleaning for Oxygen Service?
In your most challenging applications, safety is the number-one concern. I'm sure you're always thinking about ways to keep workers safe and equipment functioning properly because downtime is not an option.
Keeping your pressure gauges free from contaminants is vital, especially in oxygen-rich environments. Any contamination present can create an ignition point for a fire.
How do you prevent a problem as serious as this?
Our customer service and product teams have fielded this question from customers many times. Fortunately, Ashcroft does offer cleaning for oxygen service to ensure your instrumentation can be safely used in high-purity gas or pure oxygen applications. In this article, I will take you through the process.
Why Would You Need a Pressure Gauge Cleaned for Oxygen Service?
When cleaning instruments, you are cleaning them so they can be used in pure oxygen applications. You must ensure that if the process contains pure oxygen, there is nothing in the instrument that will react and oxidize.
This is also essential when working with high-purity gases, semiconductor processing, chemical processing and other applications that require "oxygen cleaned" instruments.
At Ashcroft, when we manufacture pressure instruments, we calibrate them by pressurizing them. As a result of machining, fabrication and process media used for calibration, some oil can remain on parts of the instruments. Cleaning for oxygen service removes these contaminants.
Our oxygen cleaning meets ASME B40.100 Cleanliness level IV, which sets limits for the size and quantity of particles, fibers and hydrocarbon levels.
Cleaning for Oxygen Service Procedure
What does the cleaning procedure entail?
For bourdon tube gauges, low-pressure electronic gauges, and pressure transducers we use a low-pressure solvent extraction process.
The solvent is pumped into the pressure gauge at 15 psi to dissolve any hydrocarbons and remove any particles/fibers in the instrument.
After the gauge is pressurized, the solvent is removed under a vacuum. The used solvent is then run through a UV-Vis spectrophotometer test to verify all oil contaminants have been removed. We also run it through a particle counter to analyze the particle and fiber levels.
If there are still contaminants left, this process of applying then draining solvent can be repeated multiple times depending on the size and type of gauge.
Some gauges have a bleed cap, which can be removed from the bourdon tube and allow the solvent to flow through. In these cases, a water-based solvent is used, as it's safer and nontoxic for operators who are exposed to the solvent during the cleaning process.
For fasteners, diaphragms, and other equipment that can't be pressurized or have anything flow through them, the solvent emersion technique is used. We flush the instrument in a tank of solvent, fully immersing it.
After the cleaning process, the instruments are dried in an oven to evaporate all the solvent. The pressure port is then capped, and the instrument is packed in a sealed plastic bag. The instruments are then labeled "for oxygen service – use no oil."
Testing for Residual Contaminants
There are many ways to test for contaminants after cleaning. You can take a sample of the last flush of liquid and test it with a UV spectrophotometer (UV light absorption) to see if there are contaminants. If it's lower than the standard limit, then it passes – otherwise, it must be flushed again.
Blacklight inspection is another visual inspection technique. If you see any fluorescent particles in the solvent effluent sample, this indicates the presence of residual contamination.
Another method is the solvent ring test. A sample of the solvent effluent is placed on a glass slide and allowed to evaporate. The slide is subsequently inspected under magnification to determine if there is contaminant residue left behind.
The residue method is less accurate and not used as often. This test involves taking a dropper of your cleaning solvent, weighing it, evaporating the sample then weighing it again. Residual contamination may show up in the weight.
We don't like to pressure you, but we have more information.
Now that you know all about our oxygen cleaning services, consider reaching out to us when you need your instruments to be safe enough to use in pure oxygen environments.
At Ashcroft, our cleaning technicians are highly qualified with a combined experience of over 30 years. We can help ensure that your instrumentation keeps your operators safe and your equipment functioning reliably.
If you want to learn more about pressure gauges and what other services we offer for them, here are some more articles we've written:
Feel free to contact us today to talk to one of our industry experts and get all your pressure gauge questions answered.
About Steven Andersen, Product Marketing Leader Precision Instruments
Steven Andersen has worked at Ashcroft for 10 years in Product Management and Product Leader positions in the Precision Instruments group. He has over 30 years of experience in industrial instrumentation. In his free time, he enjoys seeing live music, boating, camping and fishing.