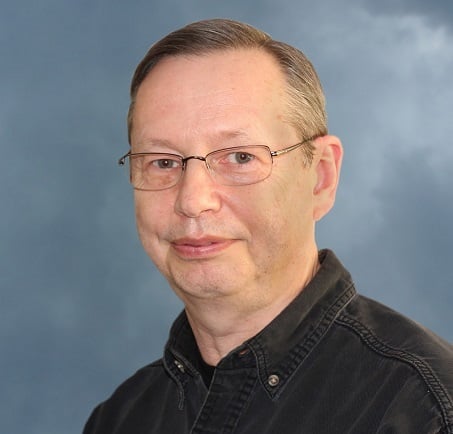 Pressure Transducer or Pressure Transmitter? The answer depends on output.
Transducer | pressure transducer | Pressure Instruments | pressure transmitter
For the industry novice looking to understand the basics of pressure measurement instruments, it can be confusing and overwhelming to search through the seemingly limitless number of available transmitters and transducers.

The good news is, Ashcroft has been a pressure solution expert for decades. Additionally, as a product leader, I personally have extensive experience in precision pressure and temperature measurement that stems from my degree in electrical engineering and working in the industry for more than 40 years.

In this article, you'll learn:

● What these pressure sensors do and how they work
● Why output (the type of signal you need) will be the primary reason to choose one option over the other
● How each sensor performs in terms of accuracy, cost and reliability

When you are done reading you will be able to speak knowledgeably about pressure sensor basics and know whether a pressure transmitter or transducer is the best fit for your needs. So, let's get started!
Transmitter vs Transducer: What They Do and How They Work?
Both transmitters and transducers are widely used to monitor or control the pressure of air, gas or liquid in commercial and industrial applications. They are designed for challenging installation demands that involve extreme temperatures, high shock and vibration that you would find in the following markets:
Figure 1: Industries that use Pressure Sensors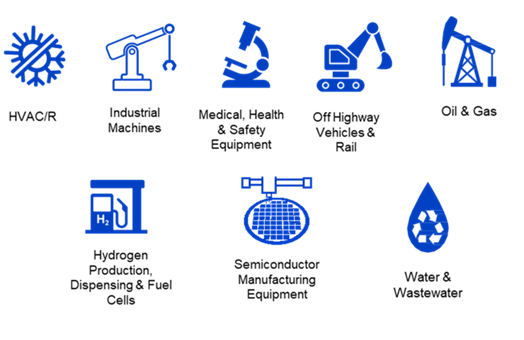 The pressure sensor you choose will primarily depend on the type of system you are using it for and whether that system requires a current or volt input.
Pressure Transmitters

:
Transmitters convert pressure measurements into an electrical signal. Transmitter currents are typically 4-20 mA. Their output capabilities are often found in large-scale processing applications for chemical plants, food and beverage manufacturing, power generation and distribution facilities.

They are also widely used in HVAC/R systems, industrial equipment manufacturing, and health and safety products, to name a few. In general, transmitters are the preferred sensors for sending signals over long distances.
Pressure Transducers:

Transducers, on the other hand, can have any type of output to translate pressure measurements into a signal, but the most common is voltage output (0-5 V). The selection of the voltage output depends on application requirements.

Transducers are also commonly found in HVAC systems, process controls, and industrial machinery when equipment or processes require continual operation. For example, you would use a transducer for:

● Brake pressure monitoring in off-road vehicles and railways
● Oil and fuel pressure in off-road transportation
● Heating and cooling liquid levels HVAC pumps and controls
● Medical equipment liquid and gas levels
● And much, much more
In each of these applications, transducers are used when shorter wiring is needed.

Comparing Pressure Ranges, Accuracy and Cost of Pressure Transmitters and Transducers
Regarding pressure, the same information applies to both types of sensors. For instance, both transmitter and transducer pressure ranges are broken into two categories: Low-Pressure Sensors and High-Pressure Sensors. Generally, transmitters and transducers measure pressure ranges from 0-0.01 in. H2O to 72,000 psi and accuracies from ±0.25% to ±2.00% of span. (see chart below.)

Accuracy for pressure sensors as a whole is defined as a percentage of the full span, and accuracy requirements will vary from one industry to another. The product you choose will ultimately depend on the accuracy requirements of your application.
What to know about accuracy:

Static Accuracy (without including temperature effects)
• 1% is Low Accuracy
• 0.5% is Average
• 0.25% is Good
• Better than 0.1% is High Accuracy

Temperature Effects from -5 to 185 °F
• 5% is Low Accuracy
• 3% is Average
• 1.5% is Good
• Better than 1% is High Accuracy

The cost of these sensors varies based on the sensor's features. Overall there are 6 primary factors that go into product cost, including: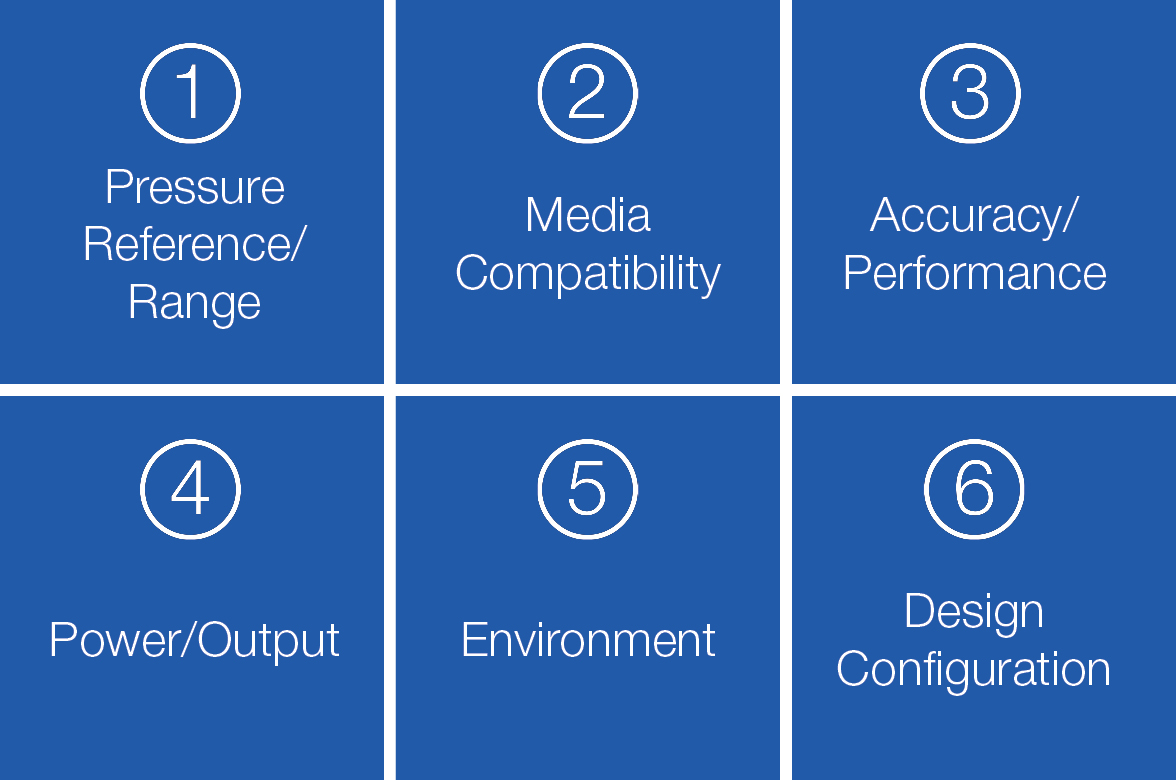 For a more in-depth look at each of these cost factors, read our blog, How Much Do Pressure Transducers Cost? (6 Factors Impacting Price).
Am I Ready to Select the Right Pressure Sensor for My Application?


As you can see, selecting a sensor is a multi-faceted process and we just scratched the surface. But, now that you understand the main difference between pressure transmitters and transducers comes down to application and output, and know the factors to inform your purchasing decision, where can you go to learn more?

More resources are available to help you learn more:
Also, feel free to contact one of our industry experts and get your questions answered.
About Dave Dlugos, Product Marketing Leader, Temperature Products
Dave Dlugos has a BSEE degree and 40 years of experience in the measurement industry performing design engineering and product management. He has earned 4 U.S. patents and joined Ashcroft in 2007, currently as the Product Marketing Leader for Temperature products. He is a senior member of the International Society of Automation (ISA), past ISA District 1, Vice President, ISA water and wastewater division board member and the President of CT Valley ISA Section.