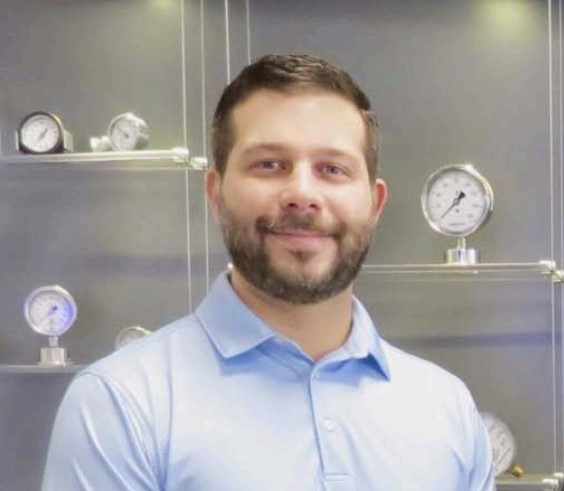 What are the Benefits of Zero and Span Adjustability?
Your pressure sensors are an important part of your application, ensuring accurate and reliable measurements and the safety of your process and its operators. To keep your processes working properly, recalibration of your sensors may be necessary over time.
Sensors can degrade over time as components are exposed to wear, temperature and cycling. This can lead to a loss of stability and drift in the output signal of the sensor away from its published specification.
Using sensors that cannot be recalibrated would require the replacement of the sensor once it drifted outside of its specifications and its output signal was no longer reliable. This could cause your critical application to shut down temporarily until the sensor can be replaced.
A sensor that can be recalibrated will not only prolong the sensor's life but will have your process back up and running in no time at all. This article will discuss zero and span adjustability and the benefits it can provide to your process.
What is Zero and Span Adjustability?
Zero and span adjustability is used to recalibrate the output of the sensor at the extremes of its calibrated range. Typically, these adjustments are made through potentiometers or other adjustment tools (i.e., a reed switch with a magnet) to finetune the output signal at both the zero and full span measurement points.
Adjusting the output signal at both zero and span corrects the errors in the output signal due to the drift of the sensor, which can be caused by its duration of service or the number of pressure cycles. How often the output of the unit should be recalibrated depends on the application or your calibration requirements.
What are the Benefits?
Zero and span adjustability allows the end-user to adjust the pressure sensor's output at their facility or in the field for minimal downtime of crucial applications. Another benefit of recalibrating a sensor's zero and span is that it can prolong the life of the pressure sensor.
All of this saves time and money by eliminating the inconvenience of having to send the sensor back to the manufacturer or a calibration lab for recalibration. In addition, it ensures the end user's process remains as accurate as when the sensor was originally installed.
What are the Drawbacks?
The main drawback is that zero and span adjustment only addresses the output signal at the zero point and full span of the device. However, if there is any signal offset between these points, it cannot be adjusted. This may or may not be important to an end-user depending on the accuracy requirements of the application.
So, if the accuracy across the entire range of the pressure sensor is more important to a user, the pressure sensor must either be replaced or returned to the manufacturer for repair and recalibration.
What are the Effects on Accuracy?
Zero and span adjustability help keep the pressure sensor's accuracy within the tolerance of the stated accuracy.
If a sensor is found to have a large offset, a user can use a measurement reference (i.e., test gauge) that is at least four times more accurate than the sensor in question along with a pressure source, multimeter and tools to adjust the potentiometers to dial the output signal back into specification.
Typical Uses in Applications
Zero and span adjustment features can be used on many applications, but it is more relevant for applications where the accuracy of the output signal is crucial to the functionality of the system or device.
It is also important when end users are required to verify that their critical processes are in calibration. One example is pressure sensors used in pharmaceutical applications where manufacturers are required to verify the calibration of their systems and processes every 3 to 6 months.
So, whether you work in an industry that has strict calibration requirements, Ashcroft goes above and beyond to provide pressure sensors that are plug-and-play, meaning they arrive fully calibrated right out of the box without the need for zero or full span adjustments.
The Ashcroft A2 pressure transducer and E2 pressure transmitter offer zero and span adjustability and fulfill a wide spectrum of pressure sensing requirements, including options for explosion-proof, intrinsically safe or non-incendive hazardous location ratings. Ashcroft's proven thin film technology is an ideal feature for demanding hazardous industrial and process applications.
We don't like to pressure you, but we have more information.
Now that you understand zero and span adjustability and what it can do for your pressure sensors, you can find the right solution to ensure your process doesn't stop.
Be sure to read these related articles to learn more:
If you need more help with your pressure sensor needs, feel free to ask our experts a question.
You can also download our eBook, "How Accurate is your Accuracy Statement for Pressure Instruments?" to learn more:
About Bobby Gemelas, Product Manager
Bobby Gemelas is the Product Manager for Industrial Transducers and Switches. In his time at Ashcroft, he has been part of several Product Management teams, including Transducers, Mechanical Switches, Electronic Pressure Switches, Digital Gauge, Temperature and RTDs/Thermocouples.