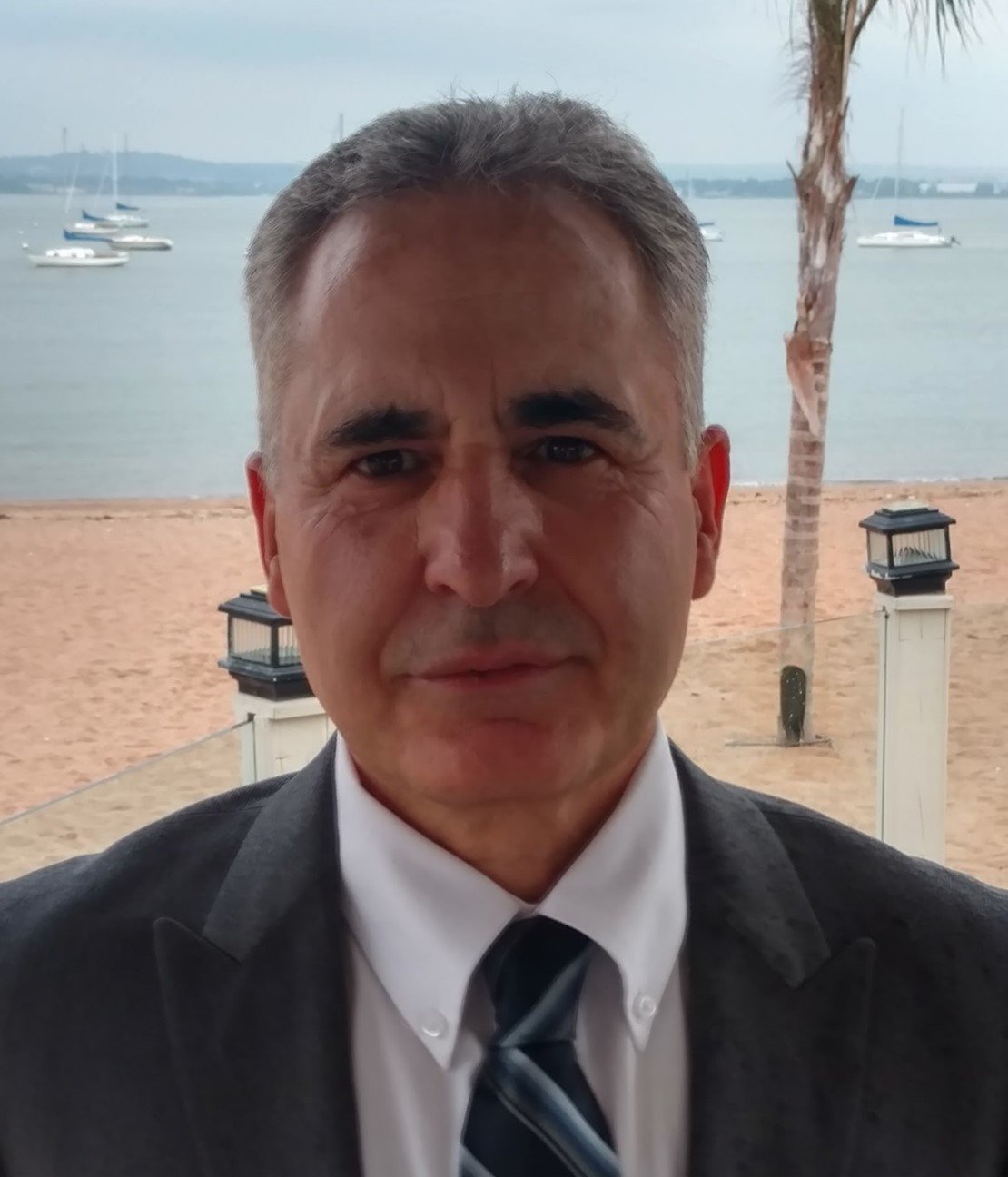 When to Use an RTD vs. a Thermocouple Temperature Sensor
Temperature sensors are key components in helping to ensure a safe and reliable application. RTDs and thermocouples both provide accurate and repeatable temperature measurements for your process.
But, how do you know which sensor is the best one to use in your application?
This article will help you determine if an RTD or a thermocouple is the best temperature measurement device for a specific application. It will explain their functions and emphasize the advantages and disadvantages of each sensor.
Using an RTD Temperature Sensor
RTDs contain a sensing resistor that is either a wound wire or thin film that changes resistance with temperature. In other words, the resistance is relative to temperature, and resistance increases or decreases with temperature. There are several RTD configurations, including 2-wire, 3-wire and 4-wire.
The 2-wire RTD configuration is the simplest amongst RTD circuit designs. A single lead wire connects each end of the RTD element to the monitoring device. The total circuit resistance includes the lead wire resistance. This is the least accurate of the configurations.
Figure 1: 2-Wire RTD

The 3-wire RTD configuration is by far the most common RTD circuit design used in industrial processes. This configuration has two wires connected to one side of the sensing element and one wire connected to the other side. This configuration nulls the lead resistance of the two wires connected to the side of the element that increases the measurement accuracy.
Figure 2: 3-Wire RTD

The 4-wire RTD configuration is more complex and more expensive but produces the most accurate results. Two wires connect the sensing nulling the lead resistance on both sides of the sensing element.
Figure 3: 4-Wire RTD

Using a Thermocouple
Thermocouples contain two electrical conductors made of opposite material types with a junction in the end. The other end of the conductors is the reference junction typically connected to a measuring device. The reference junction millivolt will increase or decrease with temperatures introduced to the thermocouple junction.
The millivolt difference of the thermocouple output varies depending on the materials used. These thermocouples have been given specific type designations such as type K, J, E and N as an example. Type K thermocouple lead wire material uses Nickel-Chromium as the positive conductor and Nickel-Alumel as the negative conductor.
Figure 4: Type K Thermocouple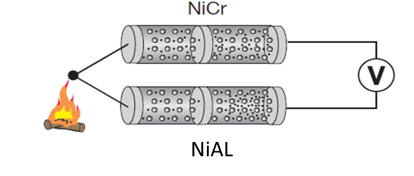 Advantages and Disadvantages
Both RTDs and thermocouples are sensors used to measure temperature and the choice of which to use should be based on the application requirements. Each sensor has its own advantages and disadvantages depending on the application conditions.
In general, RTDs are more accurate, stable and linear within a temperature range up to 600 °C (1112 °F). RTD sensors are better suited to lower temperature ranges, where higher accuracy, stability and repeatability is required.
In contrast, thermocouples are more cost-effective, less accurate, less stable and can drift over time. However, thermocouples have a faster temperature response, are more rugged and can withstand harsher conditions, such as vibration and temperatures up to and over 2000 °C (3632 °F) depending on the thermocouple type.
Figure 5: Advantages and Disadvantages of RTDs and Thermocouples
Sensor Type

Advantages

Disadvantages

RTD

Accuracy Class A: ±0.15 °C

Cost

Accuracy Class B: ±0.30 °C

Temperature range

Linearly

Less sensitive

Repeatability

Self-heating

Stability

Thermocouple

Cost

Accuracy: ±1.5 °C

Higher temperature range

Linearly

Rugged

Repeatability

Sensitivity

Stability
We don't like to pressure you, but we have more information.
Now that you better understand the difference between RTDs and thermocouples, their advantages and disadvantages and when it's proper to use each, you can choose which one is best for your application.
The conditions of your specific application are important to consider when deciding whether you need an RTD or thermocouple temperature sensor.
For more information on temperature instruments, check out some related articles:
Feel free to reach out to our temperature specialists here at Ashcroft to answer your temperature measurement questions!
About Tino Goncalves, Temperature Product Manager
Tino is the Temperature Product Manager here at Ashcroft. With over 20 years of experience in test and measurement instruments, he holds a Bachelor of Science in management and electrical engineering.