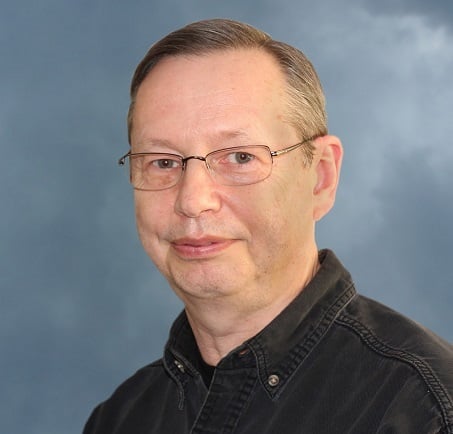 How Much Do Temperature Sensors Cost?
I was recently involved in an industrial project for a client's critical application that required RTDs and thermocouples. The buyer's main concern seemed to be the cost, assuming that all temperature sensors probably cost the same.
However, not all applications are the same, and not all temperature sensors are created equal, so prices can vary. The prices of RTDs and thermocouples are determined by a number of factors, including the applications for which they're being used and the temperatures in which they're working.
For example, a temperature sensor to measure the air temperature in a room is vastly different than a temperature sensor used to measure 1,400 °C in an industrial heat-treating process.
It all boils down to purchasing the right tool for your specific job. So, let's take a look at some estimated price ranges for RTDs and thermocouples.
How Much Do RTDs and Thermocouples Cost?
The price ranges for temperature sensors in various industries can be broad, depending on what they're used for:
OEM/HVAC: $10 to $200

Industrial: $25 to $500

Process: $50 to $1,500

High Accuracy: $1,000 to $2,000
This article will outline the cost drivers for temperature sensors to help you better understand these price ranges and how they are determined.
Top 5 Temperature Sensor Cost Drivers
1. Market Applications
Figure 1: Market Applications for Temperature Sensors
OEM/HVAC
$10 to $200
ITS Type

Industrial
$25 to $500
S80/S81, S10 Types

Process
$50 to $1,500
S50, S70 Types

High Accuracy
$1,000 to $2,000
Precision Type

Common Application

Averaged temperature over the temperature sensor

Alternative

to RTDs and thermocouples

Typical Features

RTD, NTC, KTY Thermocouples sensors

Metal or plastic probes with or without electrical connectors

RTD or Thermocouple

Probes with extension cables

Probes with Heads

Hazardous location designs

RTD or Thermocouple sensors

Hazardous location designs

Accuracy: ≤0.1% of the measuring span
In Figure 1 we've separated temperature sensors into four categories. Although these categories were formed based on the type of application, they each tend to be associated with certain characteristics.
OEM/HVAC applications are usually smaller plastic or metal probes with or without electrical connectors. They tend to have lower operating temperature requirements and are less expensive.
Industrial temperature sensors are typically RTDs or K-type thermocouple sensors with less complex designs usually having extension leads for the output. Many are used without thermowells.
Process temperature sensors are used in applications with continuous process monitoring and can be used for applications with temperatures up to 2,000 °C with precious metal sensors and sapphire insets. Most applications require the use of thermowells. Many applications also require a transmitter mounted in the head or are used in hazardous locations using Intrinsic safety or explosion-proof designs.
High Accuracy sensors are used for critical temperature measurement applications. They offer the best possible accuracy for temperature measurement ≤0.1 % of the measuring span with high stability and low drift. These are normally custom designs for a specific user application.
2. Temperature Measurement Range
The temperature range of a sensor can be a major factor in the price. Temperature sensors designed for room temperature can have very simple designs, resulting in a lower cost. RTDs can be used from -200°C to 600°C. K-type thermocouples can be used from -200°C to 1,100°C. For temperatures up to 2,000°C precious metal thermocouples are used with sapphire insets, which add to the cost.
3. Hazardous Location Approvals
Temperature sensors are often used in hazardous locations and require approval by a recognized testing agency like FM or CSA. There are two types of designs: Intrinsic safety, limiting energy to prevent an explosion, or explosion-proof, which contains a limited explosion to prevent a larger explosion. Both types require additional costs; the intrinsic safety has extra electrical testing and the explosion-proof design must use an explosion-proof head.
4. Sensor Construction
The basic construction and materials used can influence the cost of the sensor. Longer probes have a higher cost than shorter probes. A very small diameter probe will also cost more due to the difficulty in manufacturing. The material type matters; some very low-cost probes can be made from plastic, aluminum or brass. Most RTD probes are made from 316 stainless steel, and many thermocouple probes are made from Inconel. The material used for the head is usually aluminum, but stainless steel can also be used, which adds cost. Another cost that is often overlooked is the cable gland used to wire the connection heads. These can add cost depending on the material used and if it's explosion-proof or not. The last cost-adding factor is the type and length of the lag required.
5. Options and Accessories
There are several common options or accessories that will add to the cost:
Additional Certificates and testing documentation.
Transmitters for 4 to 20 mA outputs with HART output, PROFIBUS or FOUNDATION Fieldbus.
Most applications require the use of thermowells. The thermowell is installed in the process and the sensor is installed in the thermowell. In some cases, depending on material compatibility, the thermowell can cost the same or even more than the sensor itself.
We don't like to pressure you, but we have more information.
This article should shed some light on the cost of RTDs and thermocouples and what drives their price. Again, I believe it all boils down to using the right tool for your specific application. Once you know your requirements, a good temperature sensor supplier can deliver the product knowledge to help you choose the right options.
Utilizing the appropriate sensor configuration for your application will promote product longevity, optimize sensor performance and, most importantly, protect the equipment operators.
To learn more about temperature instruments, check out our other articles:
Feel free to reach out to our temperature specialists here at Ashcroft to answer all of your temperature measurement questions.
And take a look at our product brochure to see our RTD and Thermocouple line:
About Dave Dlugos, Product Marketing Leader, Temperature Products
Dave Dlugos has a BSEE degree and 40 years of experience in the measurement industry performing design engineering and product management. He has earned 4 U.S. patents and joined Ashcroft in 2007, currently as the Product Marketing Leader for Temperature products. He is a senior member of the International Society of Automation (ISA), past ISA District 1, Vice President, ISA water and wastewater division board member and the President of CT Valley ISA Section.