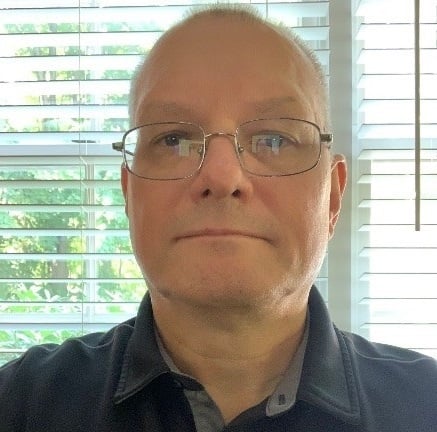 Product Review: ZL95 Fluoropolymer Pressure Transducer with Display
Pressure transducers used in the semiconductor industry need to be designed and manufactured with materials that can prevent contamination in your process, and also handle corrosive liquids or gases in certain applications such as cleaning equipment and wet stations.
Ashcroft has recently released the ZL95 fluoropolymer pressure transducer with a 4-digit LED display, specially made for corrosive environments. The PTFE/PFA wetted parts provide extended cycle life and corrosion resistance.
This review will look at the features of this pressure transducer and how it can provide reliable pressure measurements for your semiconductor application.
Important Features
The ZL95 features an easy-to-read LED display with NPN switch outputs and a capacitance sensor that provides excellent thermal stability. It has multiple mounting options, including tube connections, press fit nuts, flared nuts and threaded nuts.
Other features include:
Corrosion resistant to chemicals such as hydrofluoric acid

Compatible with pipe diameters from 0.25 to 0.5 in. O.D.

Class 100,000 cleanroom packaged and bagged

Choice of outputs (4-20 mA, 0-5 Vdc, 0-10 Vdc or 1-5 Vdc)
Materials
The Ashcroft ZL95 pressure transducer with display is a fluoropolymer pressure transducer designed for use in semiconductor processes that require PTFE/PFA wetted parts for improved chemical compatibility for use in corrosive gases and fluids.
A secondary isolation diaphragm and vent design isolate the ceramic sensing element from corrosive gases and liquids.
Specifications
Pressure Ranges: 0-45 psi to 0-75 psi
Process Connection: Tube connection sizes include: 1/4 in., 3/8 in. and 1/2 in.
Accuracy: ±1.0% of span @ 73 °F (23 °C). Accuracy includes the effects of linearity, hysteresis and repeatability.
Operating Temperature: 50 °F to 140 °F (10 °C to 60 °C)
Output Signal: 4 to 20 mA (3 wire), 0 to 5 Vdc (3 wire), 0 to 10 Vdc (3 wire), 1 to 5 Vdc (3 wire)
Supply Voltage: 21.6 to 26.4 Vdc
Approvals: CE, UKCA, RoHS
Adjustable Display Response Time: 25 ms, 200 ms, 250 ms, 2.5 sec, 5 sec, 10 sec
Industries and Applications
The ZL95 with its PTFE/PFA wetted materials is an ideal solution for semiconductor applications in which other wetted parts either may not be compatible (stainless steel for example) or might be too costly (such as Hastelloy).
This pressure transducer is also ideal for:
Cleaning equipment for semiconductor

Cleaning equipment for Flat Panel Displays (FPD)

Wet stations

Chemical supply systems
Key Benefits
Benefits of the ZL95 include its PTFE/PFA wetted parts that provide low metal ion elution, bright and easy-to-read 4-digit LED display and push button zero. It also has an isolated sensing element for corrosive liquids and gases incorporating our special vent design to increase the life span of the sensor.
Wrap Up
The ZL95 pressure transducer is a good choice for semiconductor applications where media purity and/or corrosion resistance is required. It's a reliable and long-lasting sensor that can meet your application requirements.
Check out the data sheet for all the specs and more information on this new transducer.
If you want to learn more about pressure transducers, here are some other articles to read:
Reach out today to talk to one of our industry experts and get all your pressure transducer questions answered.
And learn more about semiconductor solutions in our eBook: