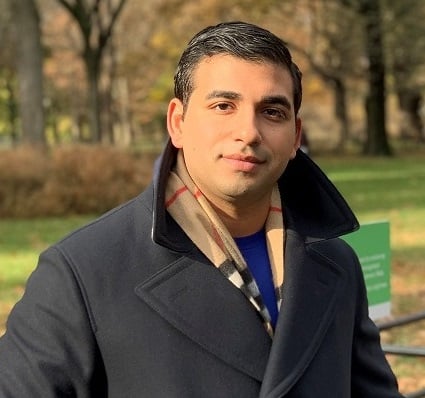 Best Pressure Instruments for Pharmaceutical and Biotechnology Applications
Applications in the pharmaceutical and biotechnology industry require strict control over facility conditions to prevent product contamination and ensure product integrity. The performance of these processes relies on accurate and reliable instrumentation that meets the regulatory standards needed for safety and cleanliness.
So, what makes the best pressure instrument for pharmaceutical and biotechnology applications?
This article will cover some factors to consider when choosing sanitary pressure gauges and pressure transducers.
Considerations When Selecting Pressure Instruments
The pharmaceutical and biotechnology industry includes a number of different applications:
Hygienic processes

Critical environments

Fume hoods

Chemical processes

Calibration/validation
When choosing what pressure transducers or gauges to use in your pharma and biotech application, there are some important factors to keep in mind to ensure you're getting high-quality instrumentation.
When selecting the right features of pressure instruments, you want to look for the diaphragm surface face, and what material certificates and certificates of conformance can be supplied to understand what the process is seeing. Can your units be Clean-in-place (CIP), Steam-in-place (SIP), or Autoclaved to be sterilized and used again in the next batch?
Accuracy and Repeatability
Accuracy and reliability are key to keeping your application working, but long-term repeatability is also essential. Customers in the pharmaceutical and biotechnology industry need equipment that will function correctly continuously as there can be economical consequences when issues occur.
Ashcroft's pressure instruments consistently work to the same requirements over time, thereby reducing risk. Ashcroft's proven design and traceable materials keep your mind at ease.
Material Traceability
The materials you use depend on the specific application and compatibility with the media used, especially in hygienic applications where there are strict regulatory standards. A good way to ensure safety and reliability is to use traceable materials.
Pressure instrument and sanitary transducer material traceability certifies that the materials used in your application have records chronicling their creation so you know exactly what you're getting and from where it came. Transducers do not have material traceability unless they have the sanitary seal.
Pressure Range and Media Compatibility
The pressure reference (gauge/vacuum, absolute or differential) is the first step in determining which technologies can be used in a design. Is the pressure reference to current atmospheric conditions (Gauge reference) or absolute zero pressure (Absolute reference)?
The instrument material you choose must also be compatible with your process media. If you are using the wrong materials for your pressure gauge or transducer, you may encounter instrument damage or failure.
Ashcroft Recommended Pharma & Biotech Solutions
Ashcroft's 1032 Sanitary Pressure Gauge is 3-A approved and is designed specifically to satisfy stringent sanitary requirements with its Electropolished 12-15 microinch surface finished seal.
Ashcroft's E2 Sanitary Pressure Transducer is also 3-A approved and combines proven thin film sensor technology with a sanitary isolation seal.
In-place calibration and monitoring capabilities are important features when it comes to pharmaceutical and biotechnology applications. Ashcroft's ATE-2 hand-held calibrator is a reliable choice for in-place calibration of your pressure instrumentation.
The DXLdp and GXLdp pressure transducers feature the exclusive patented Ashcroft SpoolCal® actuator, which allows the user to perform in-place system calibrations without disturbing process connections to save time and cost.
Be sure to download our guide to Pressure and Temperature Instrumentation for Pharmaceutical & Biotechnology Applications to see more helpful solutions.
We don't like to pressure you, but we have more information.
Now that you know the factors to consider when choosing the right sanitary pressure instruments, you can research the solution that's best for your pharmaceutical and biotechnology application.
Keeping these factors in mind can help ensure that you avoid problems and keep your process running with reliable and accurate pressure measurements.
If you want to learn more, you can read some of our other articles:
Feel free to contact us today to talk to one of our industry experts and get your questions answered.
And if you'd like to learn more, download our eBook:
About Eric Deoliveira, Product Marketing Leader
Eric Deoliveira is a Product Marketing Leader at Ashcroft, Inc. He is currently responsible for pressure gauges, sanitary gauges, high-purity gauges, diaphragm seals and isolation rings. He's been with Ashcroft since 2015 and spent 3 years as a Product Support Engineer for Mechanical Temperature before transitioning into the Product Manager role. Eric enjoys coming up with solutions for customer problems and introducing new products to satisfy the needs of the market. When not working on his products, he is out golfing in the summer and skiing in the winter.